The View is a show that cannot be called Conservative by any stretch if the imagination. On Tuesday, the ladies played the Everytown latest video showing a domestic incident where the woman gets killed by the ex-boyfriend and to most people's surprise, three out of the four panelist were for having a gun to defend themselves:
Well, Moms Demand is having fits over the show's direction: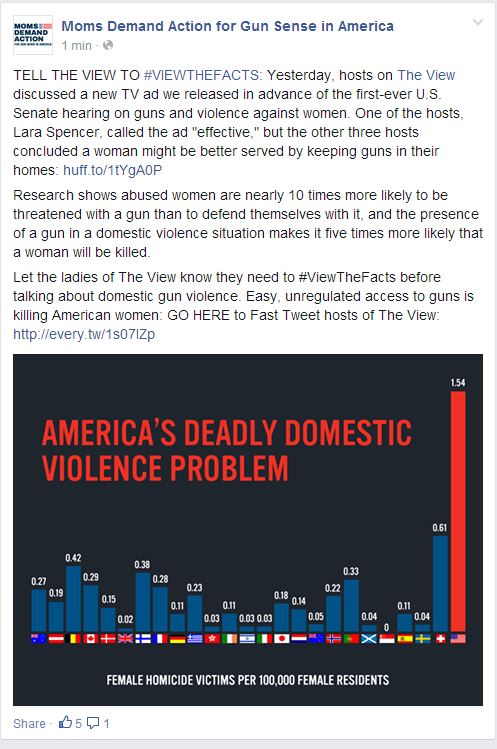 Michael Bloomberg has The Raben Group, one of the top PR firm in NYC pretty much on call to do the work for Moms and Everytown. This is not a fly-by operation but a serious company with clients including Mastercard, Time Warner and Walmart. Yet nobody saw that the ad would not only backfire but that it would do so in a well-viewed show by a majority of the hostesses.
Then again, you can escape logic only so far.