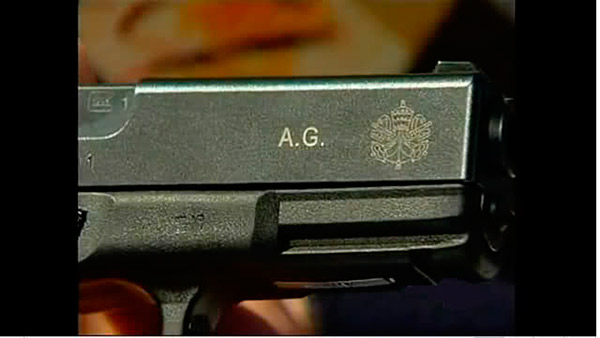 And that would be the seal of the Vatican.
People see the Swiss Guard at the Vatican dressed Old School and tend to dismiss them as decorative. That would be a mistake. They have been protecting the Vatican for over 500 years and carry with them the tradition of being the nastiest fighters that ever came out of Europe. So much so that not even the Nazis messed with the Vatican or Switzerland for that matter. And in case you are wondering, yes they have been tested and they have done their duty.
You may wanna see and read more at this Guns.com article.
And for those in the non-firearm section: