Jedem Das Seine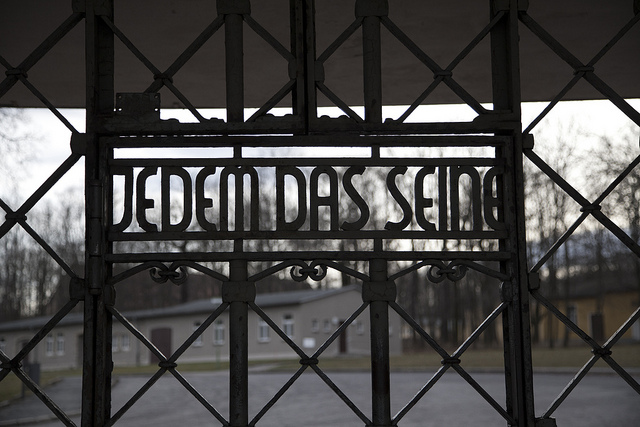 This is the main gate of Buchenwald concentration camp.  The motto translates "To each what he deserves."
I know that some dislike the use of concentration camps and Nazi atrocities when we talk why we need a Second Amendment, but when we have active Gun Control groups who have no problem with concentration camps in this country of ours  and that even a massacre of innocents is a good thing for the country as long as they eventually, sometime in the future they are vindicated in court.
Unfortunately, that vindication in the future comes at a steep price and the currency is human life:
That anybody can actually argue that violations of the most basic human rights at this level can be permitted for more than one second just because there is a "system" in place to address them legally sometime in the future represents a callousness that scares the hell out of me and should scare you. That those individuals call themselves Americans, vote and want to have influence on how legislation is crafted and applied is just too much to accept.