Apparently they are meeting in Colorado (No, I don't know if they got free trip, room & board) to finally get serious about Gun Control.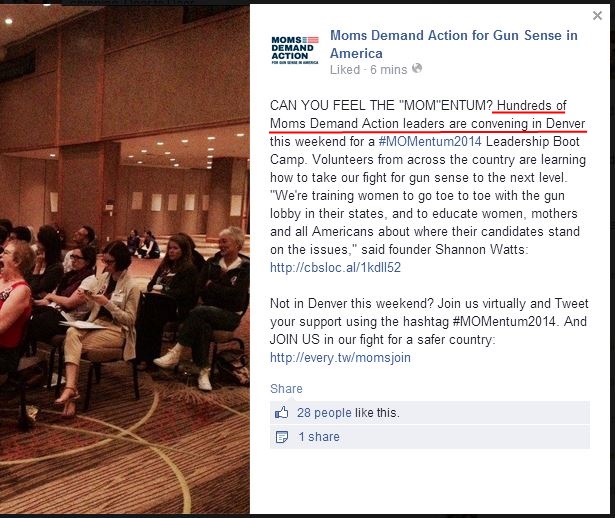 Hundreds! That would mean at least two hundred, right? Here is the picture in full: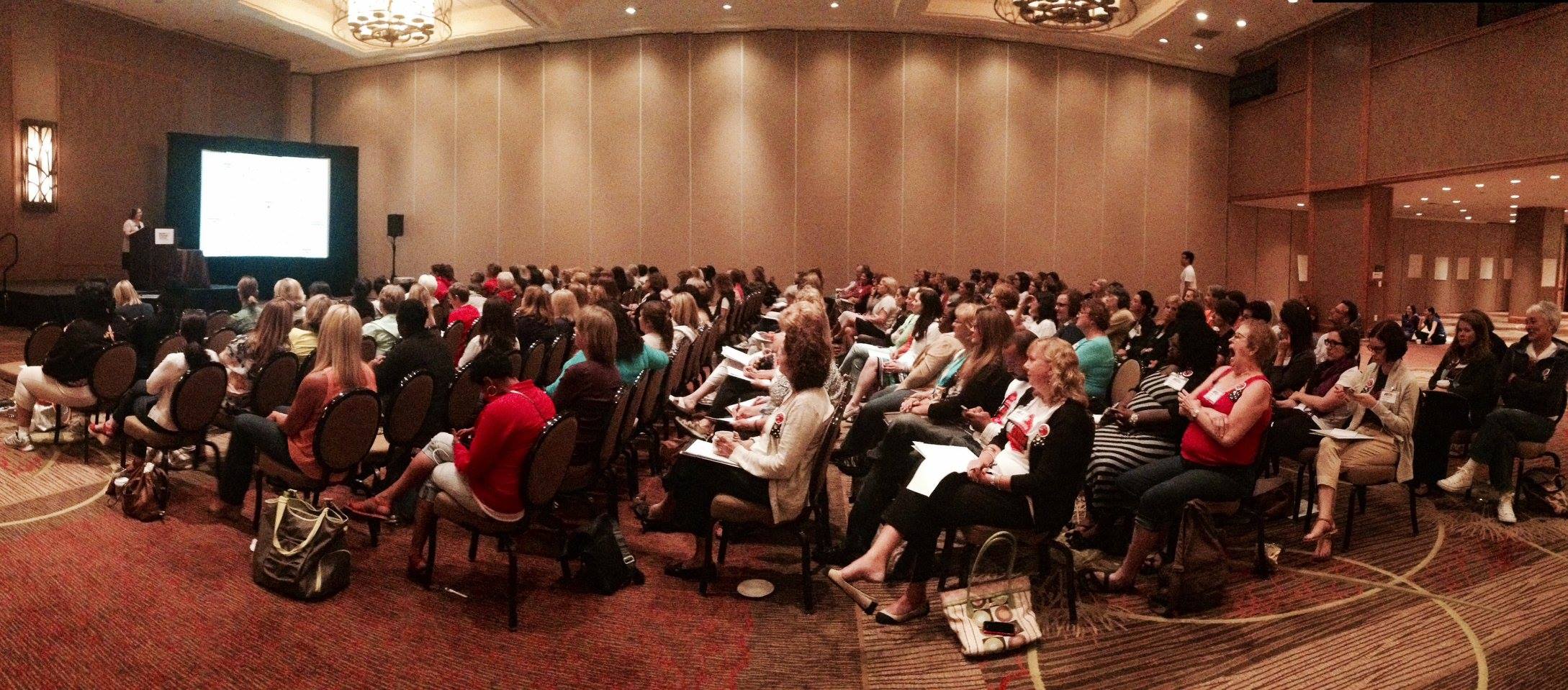 The configuration of the chairs is 12 rows by 12 columns.  Regular math shows that gives you 144 chairs, sort of short of the HUNDREDS .
As contrast, this was the Gun Rights Policy Conference in Orlando, 2012. We paid our travel expenses and room.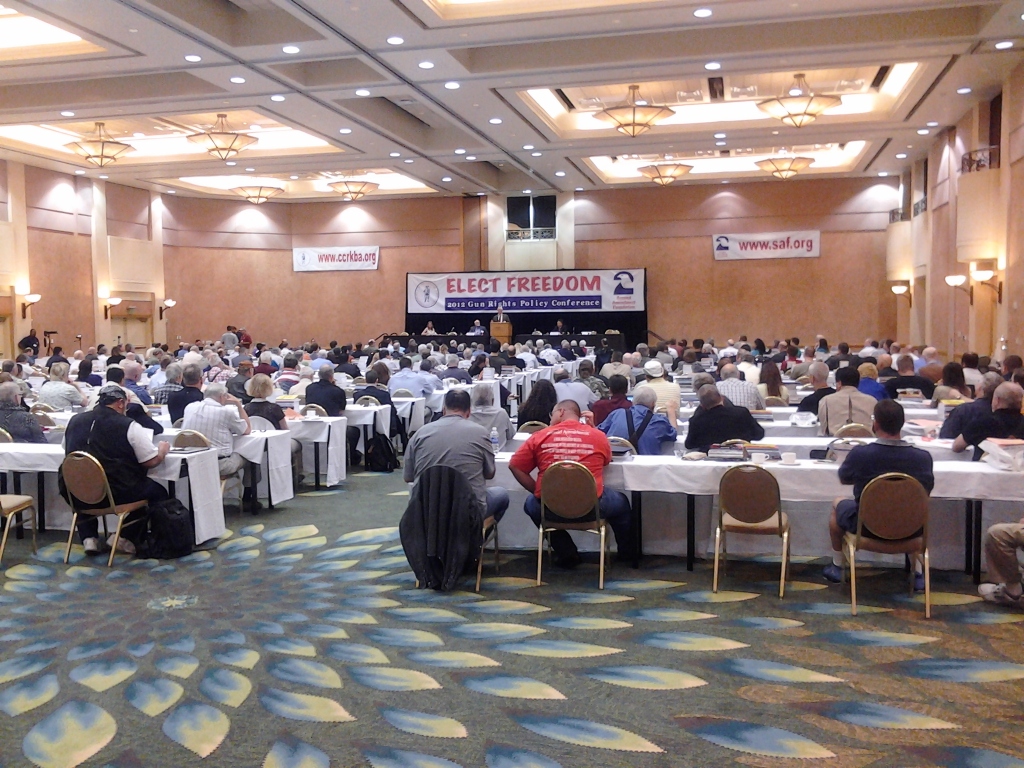 According Moms Demand Astroturf Math that should be some two thousand or so people on the left side alone.  😀