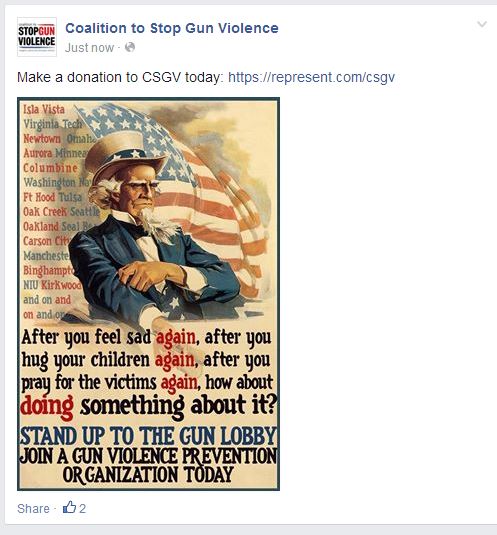 They are trying to sell T-Shirts to get some funds to either keep going or somebody needs a little vacation: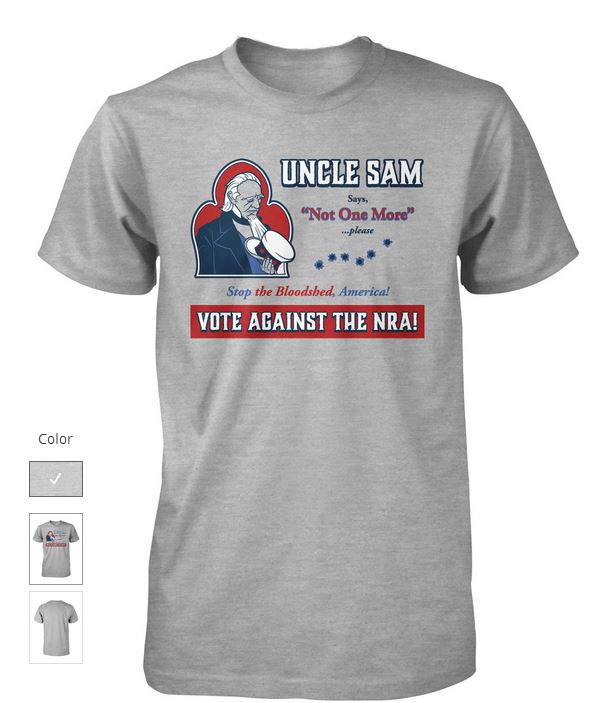 The funny part is that they are not setting their goals too high, only 250 shirts as (I imagine) initial run. Does that mean the thousands upon thousands of "followers" they keep saying they have do not exist or that they are too stingy?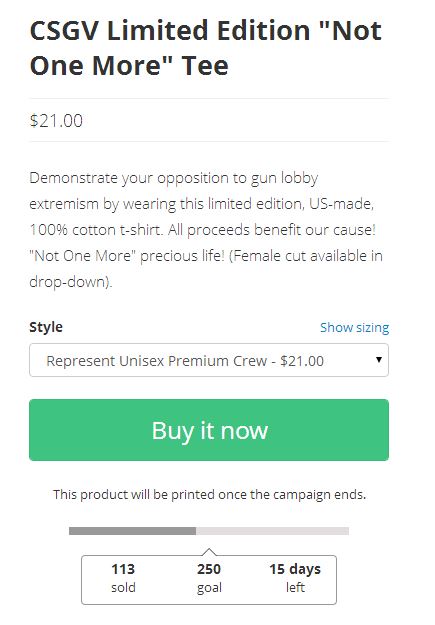 And the message is just too predictable and too moronic to even take it seriously:
In order to pass life-saving gun reforms at the federal and state level, we must break the stranglehold that the National Rifle Association has over our legislatures. CSGV has led the way in this effort by systematically exposing the extremism and malfeasance of NRA leaders who regularly promote racism, misogyny, homophobia, anti-immigrant animus, religious bigotry, anti-environmentalism, and insurrectionism. Put simply, they are not fit for polite company.
Holy shit! We are officially guilty of creating Global Warming too? I need to check y shoe size again to see what kind of carbon footprint I leave from by clubbed baby seal boots.