This one making the rounds: a sign at the Charter Arms booth.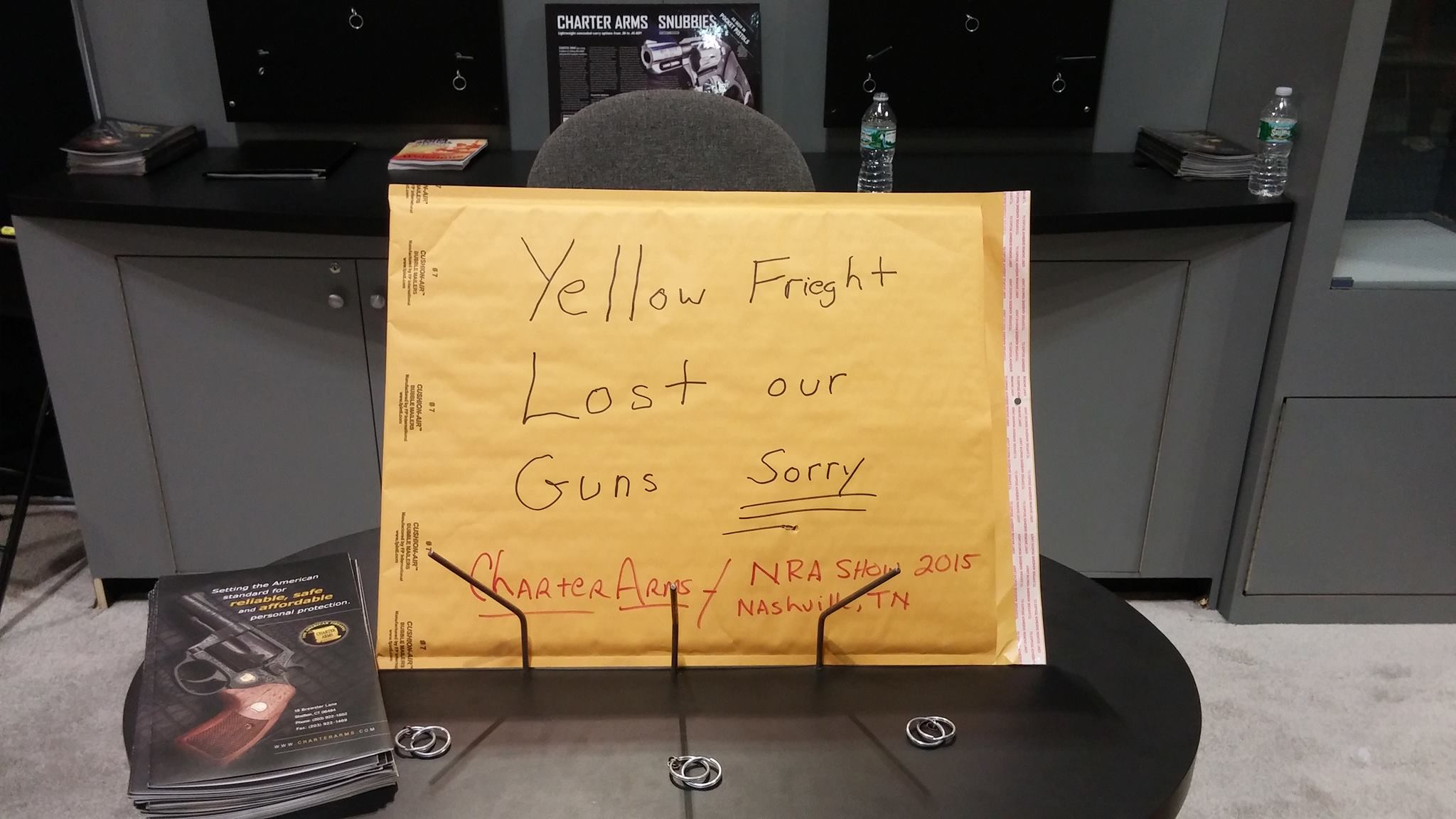 I figure Yellow Freight and ATF are going to be seeing a lot of each other. I lost a link with more info, but basically 50 guns are gone including prototypes and several with Serial Number #0000001.
Oh! And Charter Arms paid $15,000 for the booth. ..which is empty save some catalogs.
Somebody's ass is in serious crap.