I looked, but no official word appears to be given yet by Nashville Metro PD. I went to their site and found they have this app thing that display crimes that happened in  Nashville. I centered around the Convention Center and checked for the whole weekend. Here are the results: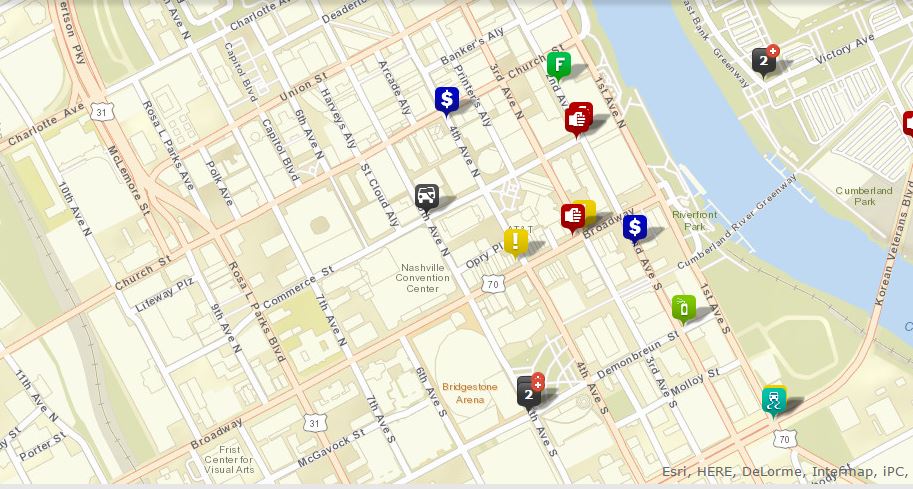 For the whole weekend of the NRAAM they had 2 cases of assault (fist icon), 2 cases of larceny ($ sign) one case of fraud (F icon), 2 disturbing the peace (!), 1 vehicle vandalism and 1 graffiti. The Icons with the number 2 are cases of DUI and larceny times two. One of the assault cases happened after midnight on Sunday and the blue icon on the bottom right is a DUI also combined with a Disturbing the Peace.
I went on to compare with the weekend before, and here is the result: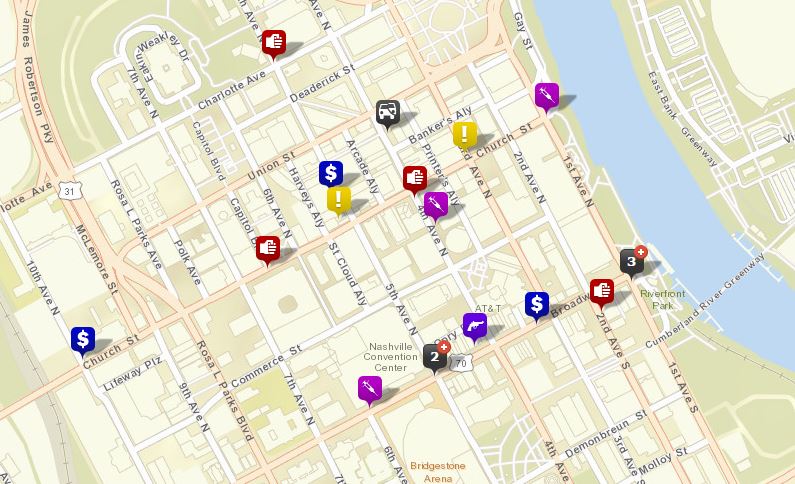 Yes, that is a gun and it was armed robbery…and the other new one is drugs times three.
And the weekend before: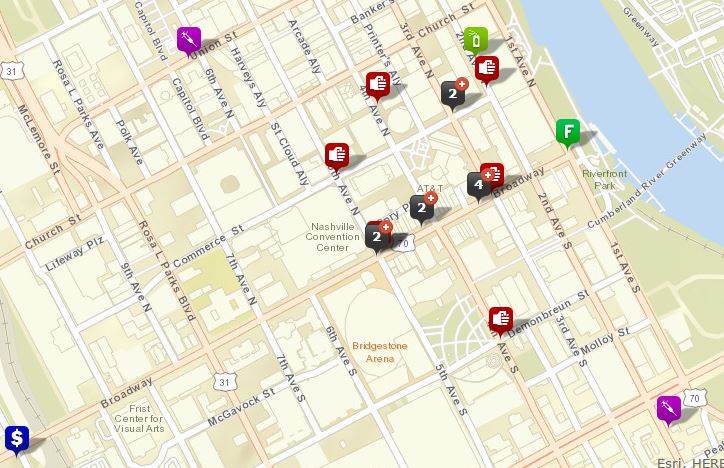 The ones with numbers in this particular one are all multiple charges of Assault and Disturbing the Peace with a dash of larceny.
This is far from scientific, but it sort of hints that violent crime went down as it happens at every NRAAM.  We'll wait for the official word to get confirmation.
But we are so violent!