And we have this one from our friends at CSGV: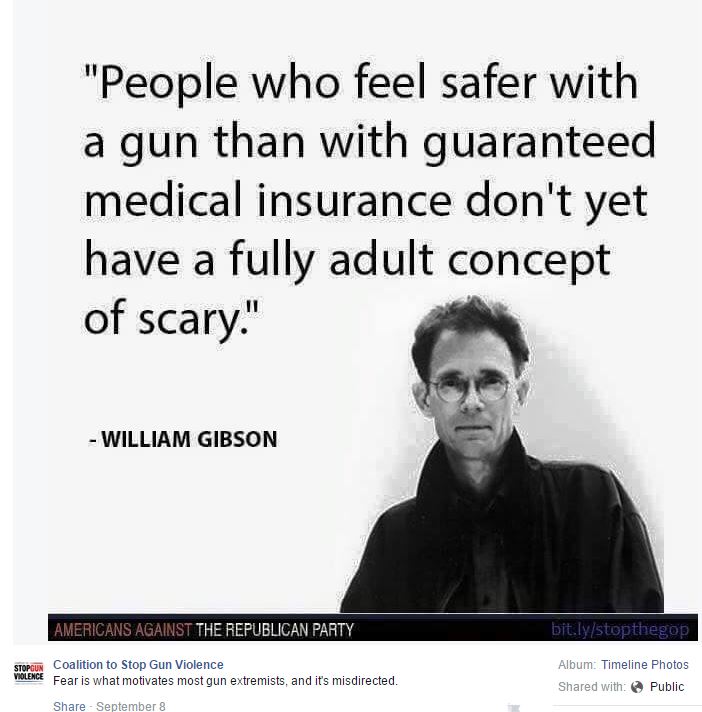 Not for nothing, but yes, I feel safer with my guns.
According to a new study just out from the prestigious Journal of Patient Safety, four times as many people die from preventable medical errors than we thought, as many as 440,000 a year …That means hospitals are killing off the equivalent of the entire population of Atlanta one year, Miami the next, then moving to Oakland, and on and on.
Source: Stunning News On Preventable Deaths In Hospitals – Forbes
The Gun Control Cult keeps throwing around the 30,000 annual "gun deaths" and tell us that we are having not only a crisis but an epidemic. But seeking medical treatment puts you 14 times more likely to die than actually owning a gun. If my math ain't too messed up, we have an average of 1,205 preventable medical deaths per day, 50 deaths per hour, almost a death per minute.
And that number that should "adult scare" Mr. Gibson enough to fill his Metrosexual Pampers.
And one for the "Are you shi***** me?" files.
And that is why Navy Seals go into combat with a six-pack of pumpkin-spiced kombucha, $100 in coupons for Whole Foods and wearing tie-dyed t-shirts.
And that is why we win.
Update:

Well, well, well. Apparently Seal Team Kombucha might be a fraud.