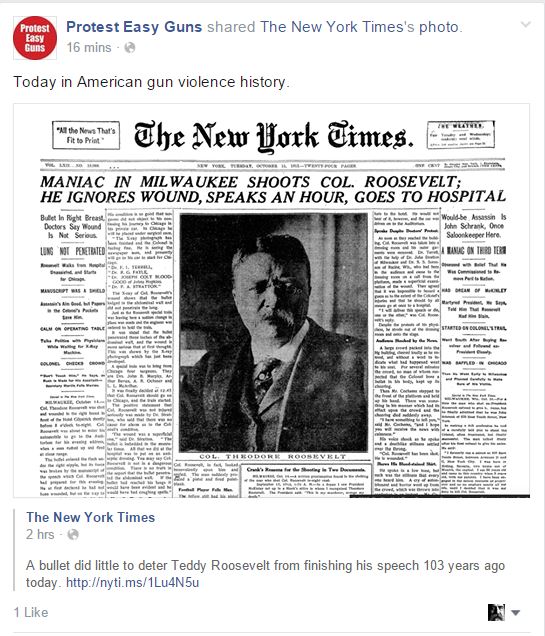 My guess is that Protest Easy Guns is not aware that Teddy carried concealed most of his presidency and was an avid hunter and gun owner pretty much till he died.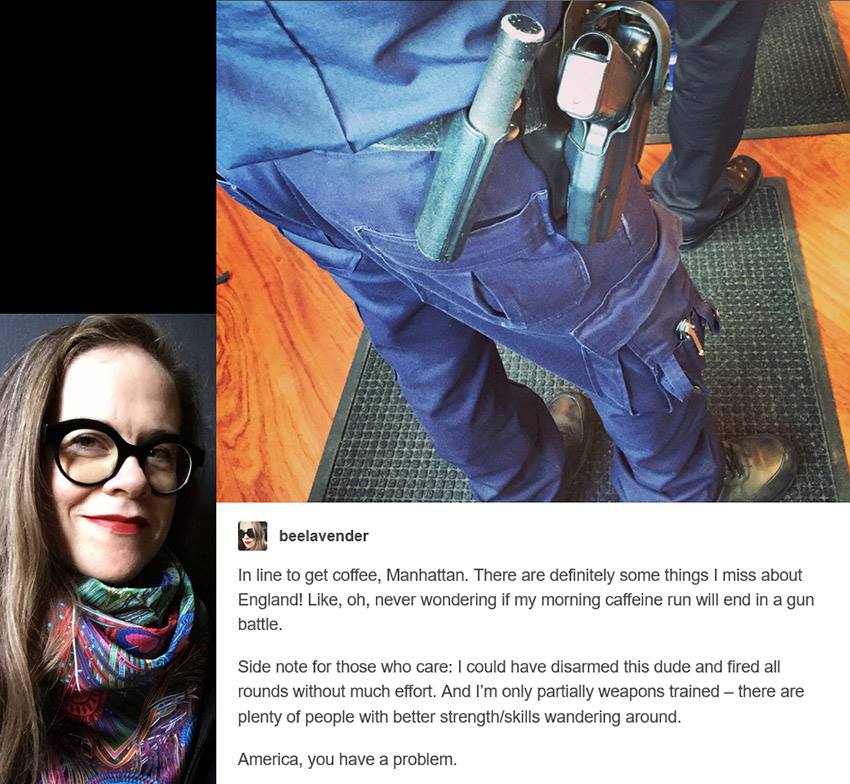 I'll leave to you to snark at the sheer level of stupidity of this woman.
Hat tip to Mike's Corner.