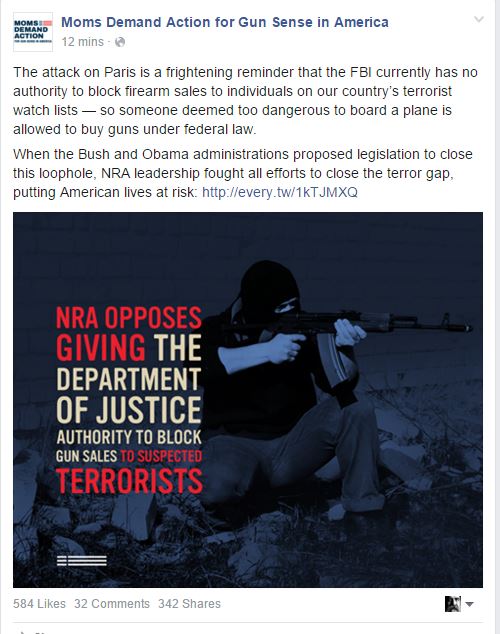 They are pulling that one from the lime pit. Of course, the Terrorist Watch list is perfect because it has zero mistakes like having little kids in it or dead people, elected heads of state and anybody with a common name. Even Ted Kennedy was on that list!
Don't you think Shannon Watts knows this? Of course she does. But she knows she can get away with the misinformation and rile up the masses following them in Facebook and other media.

Fear Stupid People gathered in numbers and with the capacity to vote.