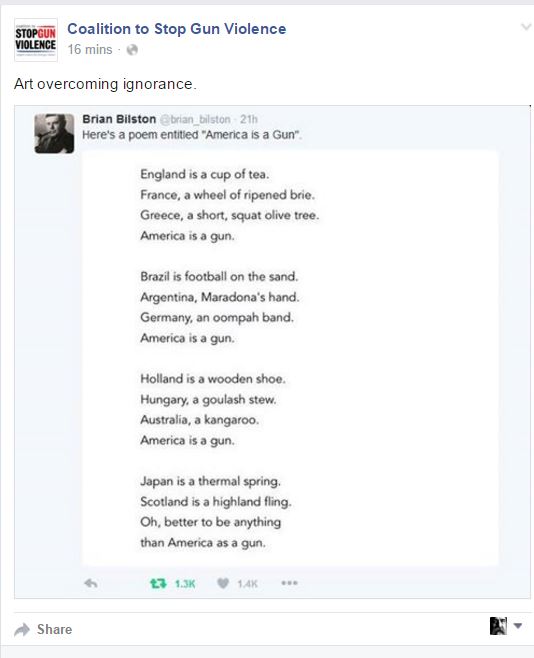 England, Australia and Scotland are still what they were because of the American Gun. France, Greece, Holland, Hungary are not Axis whorehouse because of the American Gun. Japan and Germany are civilized nations because of the American Gun. Brazil and Argentina are on their way to becoming African Tribal nations because they think like the Author, a Brit that apparently did not understand his own recent history.
And let's not forget that behind that American Gun there was an American Boy who left blood and even his corpse behind so a stuck up Limey with notions of digital grandeur can look down on the rednecks across the pond. When you deprecate the American Gun, you insult their memory.
And as much as they want it to be, idiots like Bliston are not culture, they are not the basic stone of civilization. Read Marko Kloos as he explains Why the gun is civilization.