Roy K. alerted me of this CSGV post.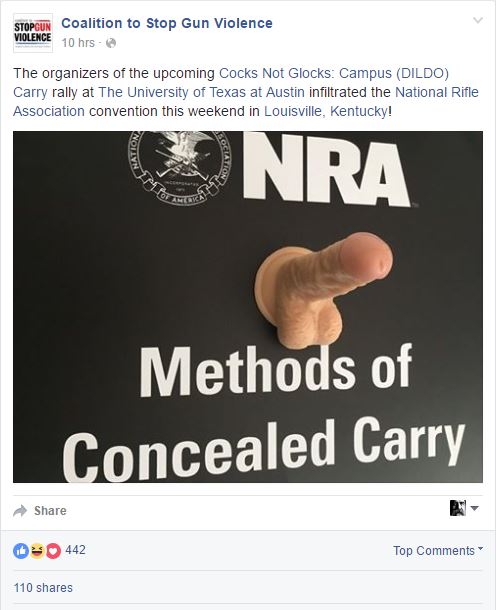 Well, that is something new in the fight against the Second Amendment. I checked the Cocks Not Glocks Facebook page and got some more images.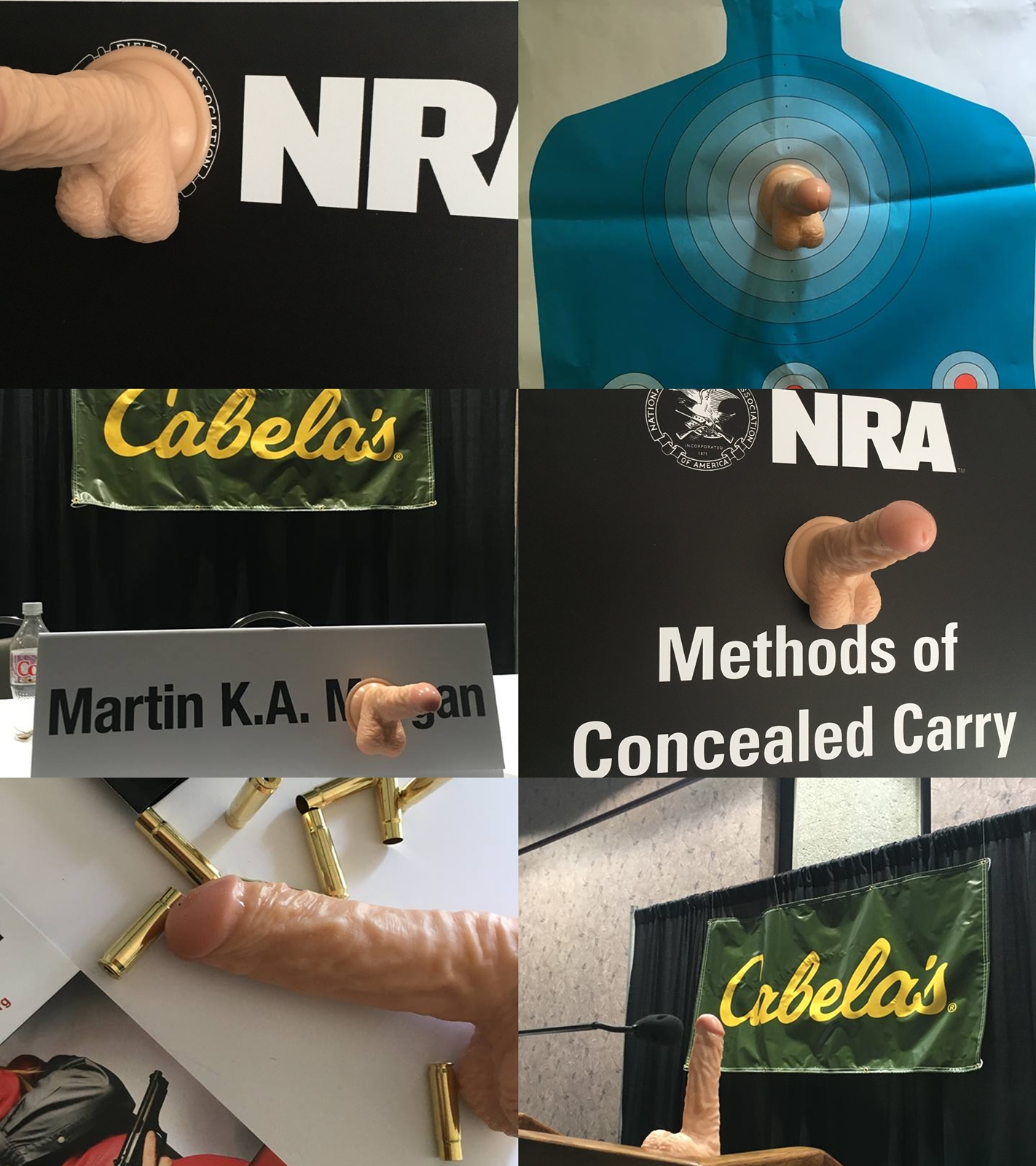 The group seems to be based at the University of Texas and… well, it is sophomoric humor. You look at the photos and say "Is that the best you can do? And you are supposedly getting a higher education?" It reminded me of 1 Corinthians 13 "When I was a child, I spoke as a child, I understood as a child, I thought as a child; but when I became a man, I put away childish things."  Apparently some people have not reached that level.
But obviously you want to see what was in the CSGV timeline… actually pretty boring too. Mostly a rehash of every penis pun we have heard for the last 30 years. Imagination? Not so much. However CSGV's reply to somebody who thought this display of childish behavior was bot the best course of action, left me blinking hard.

"Or maybe allowing for all voices to have their say."
Now this is rich. This is the same CSGV who will ban you from their page or block you in Twitter if they even get a slight whiff you are for the Second Amendment. I guess I must edit their sentence to reflect their reality:
"Or maybe allowing for all [allowed] voices to have their say."
Now that is truer to reality. We don't want them being accused of lying, right?
And that is why we win.