As I said in a post yesterday, I am upset…OK I am pissed.  I am pissed obviously because of the massacre at Orlando and 5o peolple were killed with 53 gravely wounded.
And I am also pissed because I saw authorities engaging in a full-fledged Political spin before the bodies had been collected off the dance floor. At the second press conference, where we were told the victim toll had gone from 20 to 50, I see the puppets with badges bring out an imam to give us some song and dance about the religion of peace. It was an insult.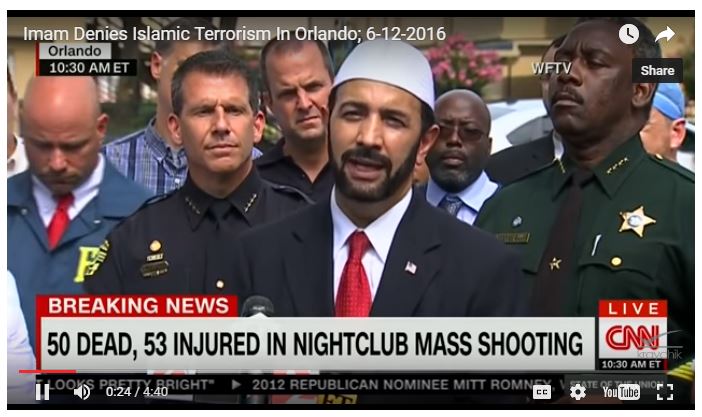 It was an insult because some political hack has it in his/her mind that we are not at war with Jihadists (Oh hell yes we are) and that we, uncouth Americans will raise in pogrom and go burn Muslim neighborhoods. It was an insult because families and friends still had no idea if their loved ones were dead or alive and instead were getting a dose of political correctness on TV. It was an insult because they knew early who and what the shooter was, but decided to hold information until they had the puppet show ready in order to quiet the masses that were never in a state of revolt but in church praying for the souls of those who died and the lives of those who survived.
And then, the political spin went into high gear.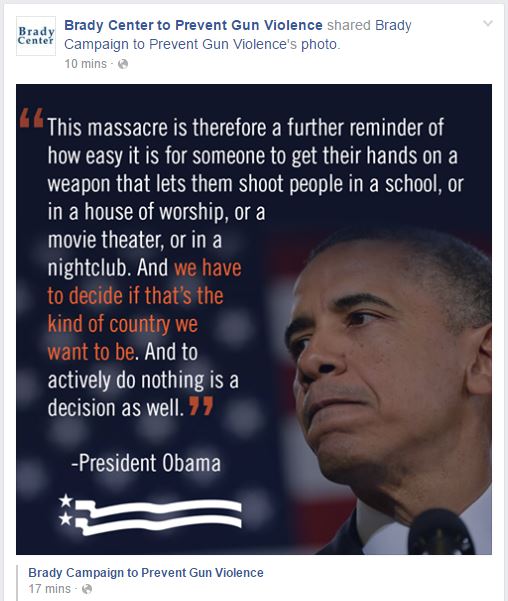 By the time the BS started to filter out of Washington, you were hard pressed to tell that the asshole shooter, Omar Mateen (Yes, I will mention his name) was a homegrown jihadist, registered Democrat, who pledged his allegiance to ISIS on a call to 911, passed at least one background check and 28 hours of training in firearms laws and use to get his Armed Security Officer License (I don't know yet if he bought the guns at a FFL which would be another BG Check/s) , had been investigated by the FBI, was openly homohobe, racist and mysoginistic and attacked one of the very few places in Florida which the states mandates to be a Gun Free Zone and has not police protection. Instead, the DC Pablum Dispenser Machinery lead by the sorry excuse for inhabitant of 1600 Pennsylvania Avenue gave us the same tired porridge about more gun control.
I haven't even visited the Facebook pages of the Moms and CSGV. I simply do not have enough blood pressure meds to deal with them. Suffice to say that I would not be surprised that they are blaming the NRA and Gun Owners for this massacre and ignore that all their boxes in their checklist for Gun Control were checked by Omar Mateen and the Florida Legislature and 50 people are still dead.
"President Clinton tolerates a certain amount of violence and killing to strengthen the case for gun control and to score points for his party."
That was Wayne LaPierre back in 2000. Just switch Clinton with Obama and it is still a very much valid quote.