Apparently there is a bunch of firearm instructors in South Florida who are not aware of Operation Blazing Sword.
LBGT- Friendly Firearm Trainer Map
Description
In the wake of the Orlando nightclub shooting, many LGBT folks are beginning to consider armed self-defense. This is a master list of gun owners* who will be willing to take anyone, but especially LGBT people, to the shooting range and teach them the basics of firearm (typically a pistol) operations and safety.

Guns will be provided free of charge, as will range fees. Some will request money to help defray the cost of ammunition, but most will not.

A note on etiquette to LBGT first-time shooters: it is considered good manners to offer some money to help replace the ammunition you have shot. Some owners will say yes, others will say no; all will appreciate the offer.

INSTRUCTORS: If you wish to be added or removed from this map, please contact us on our Facebook page, https://www.facebook.com/OperationBlazingSword/
* Some of them are certified instructors; most are just enthusiasts who know how to work a gun.
This is so far the map covering South Florida. I am sorry to say it is shameful.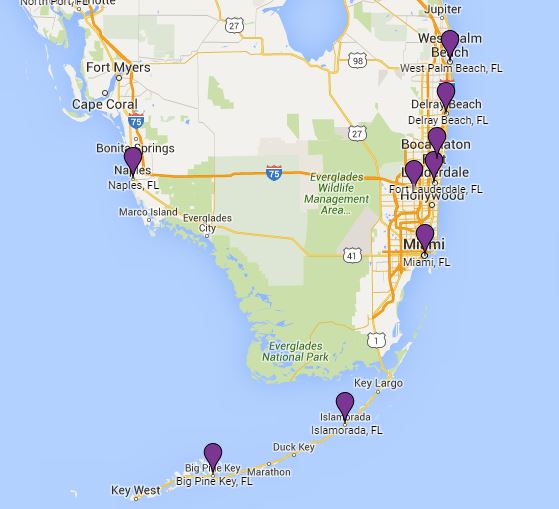 Here I am, pissed as hell because a medical condition is not allowing me to participate and train new gun owners and then find out that there are only eight volunteers in four counties in the east coast of South Florida.
C'mon, we can do much better.