I have been silent about this on purpose as not to suddenly give the Opposition any ideas and I am a firm believer in not helping the enemy while they are making a mistake. Gun Control groups had in their hands a fantastic chance that went to waste today.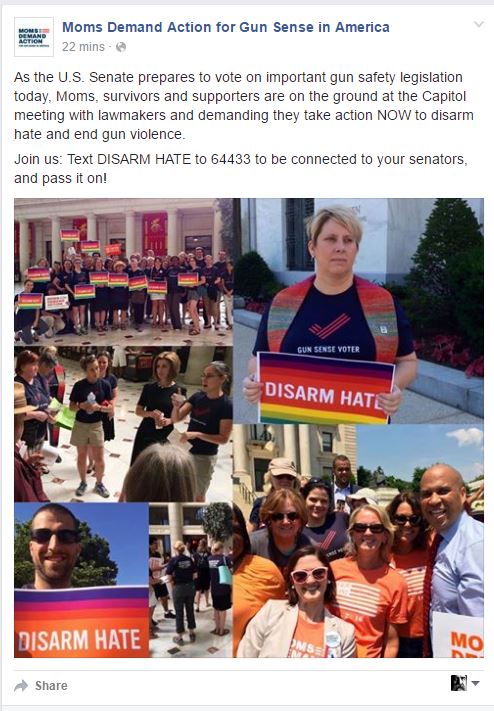 If instead of stupidly go for the easy morsel, any of all the major Gun Control groups had come out with a simple statement saying that although they continue to be passionately engaged in the control of "gun violence," they could not support a bill that would infringe so deeply into the Constitutional Rights of the Citizens of the United States. That they found the potential for abusing the Feinstein's Terror List amendment so huge, they in good faith could not support it. That a bill which places an American in a secret list without probable cause and restrict him from freely exercise his rights goes against everything this country stands for.
Funny part? They didn't have to mean it, just publish the note.
Imagine the ton of brownie points they could have collected. After a statement like that, they could say that they do care for the Constitution and they "proved it" by opposing the Feinstein bill. It would have certainly made our jobs more difficult.
But instead of getting of their moral high horse, they shot it in the back of the head, decided to join the other political worms and crawl in the mud. If anybody sitting in the fence ever had doubts about how much respect the Gun Control entities had for the Constitution, today is the perfect evidence that they have none.
That is one mask they can never wear again.