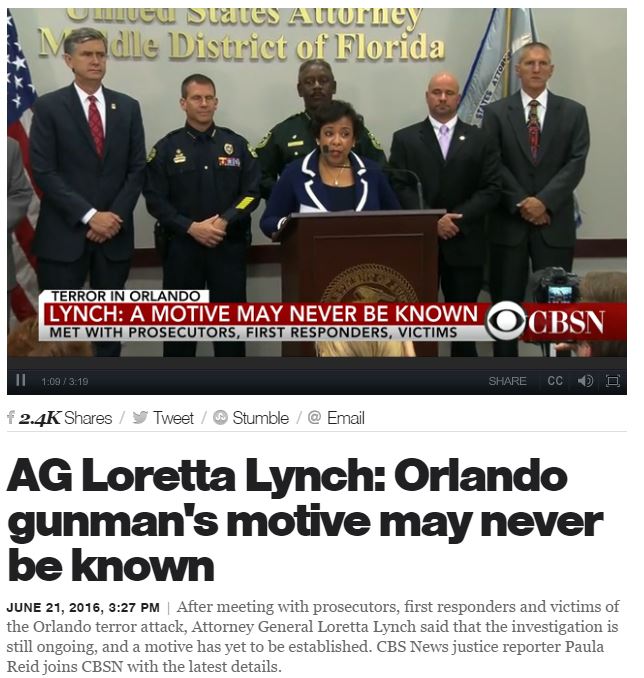 "This is beyond comedy now."
This was the attached comment from Robert The K. A.K.A Suburban Sheepdog when he posted this link in Facebook. But this is past comedy and dives right into insulting the American people. Her own FBI has collected a substantial amount of evidence to the contrary, but somehow she seems to ignore it and come up with her own twisted version of reality.
To basically deny this was an act of terrorism because of political correct niceties is scary beyond relief. It means she will be inclined to assign people the badge of terrorist for political correct niceties…
…and that can get really expensive down the road.