I saw this mentioned in Facebook last night and it stopped me cold. The Flake Amendment HR 2578.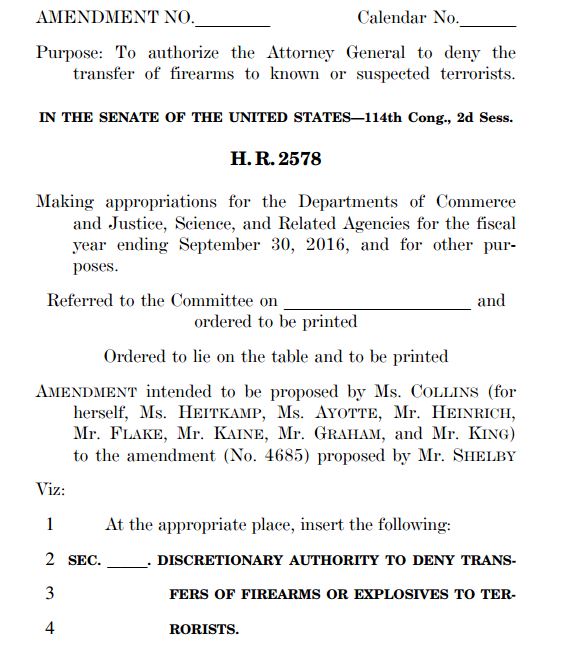 In pages six and seven, you will find this: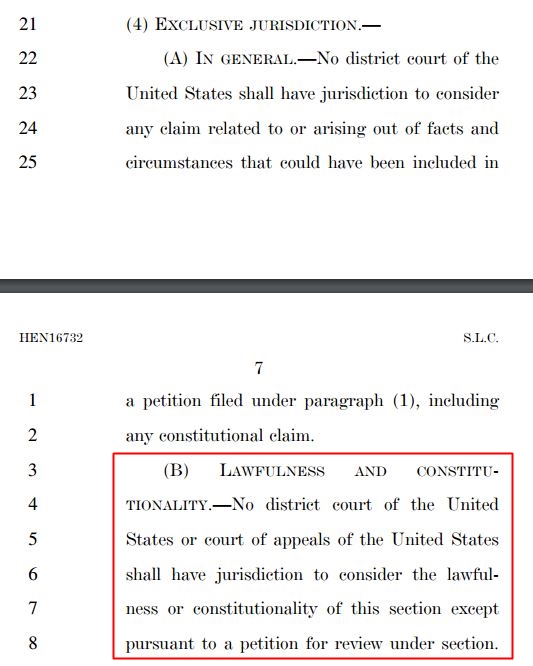 If you were to be affected by No Fly-No Gun and decide that you want to take it to court to challenge your denial, you are not allowed. And if you decide that you need to challenge the constitutionality of such law in District or Appeals Court, you are not allowed either! Your only chance would be to directly apply to SCOTUS and the chances of that are worse than hitting the Powerball, twice.
If 4 (A) is a Legislative affront to the Judicial branch, 4(B) is a nuclear strike against the Constitution itself.
This is extracted from Alan Corwin's excellent analysis of the amendment, you need to go read it!
This wholesale violation of the Bill of Rights evaporates the Second, Fourth, Fifth and Sixth Amendments to the U.S. Constitution. There is no valid legal argument for doing this. In fact, the arguments being used are overwhelmingly absurd. It's preposterous even if you hate guns — it makes no sense — while undermining our entire legal system. Does that matter?
Joe Huffman even forwards that it is a violation of the law under 18 USC 241:
The writers of this have to know they are attempting to create a law that will be thrown out as unconstitutional. Otherwise they wouldn't care if it were reviewed by the courts for constitutionality. Right?
If they are knowingly working together to infringe upon rights, guaranteed by the U.S. Constitution, then tell me how a prosecutor can squint their eyes, twist the meaning of words, and claim what these people are doing is not a conspiracy to deny rights?
Both the writer and the supporters of this amendment need to be removed from office. Same goes for the clowns that gave us the Sit-In to get this disgraceful piece of legislation voted. If they had any shame, they should quit.. but we are talking politicians here so no chance of feeling ashamed for what they did.
Maybe, just maybe we need to go Old School.