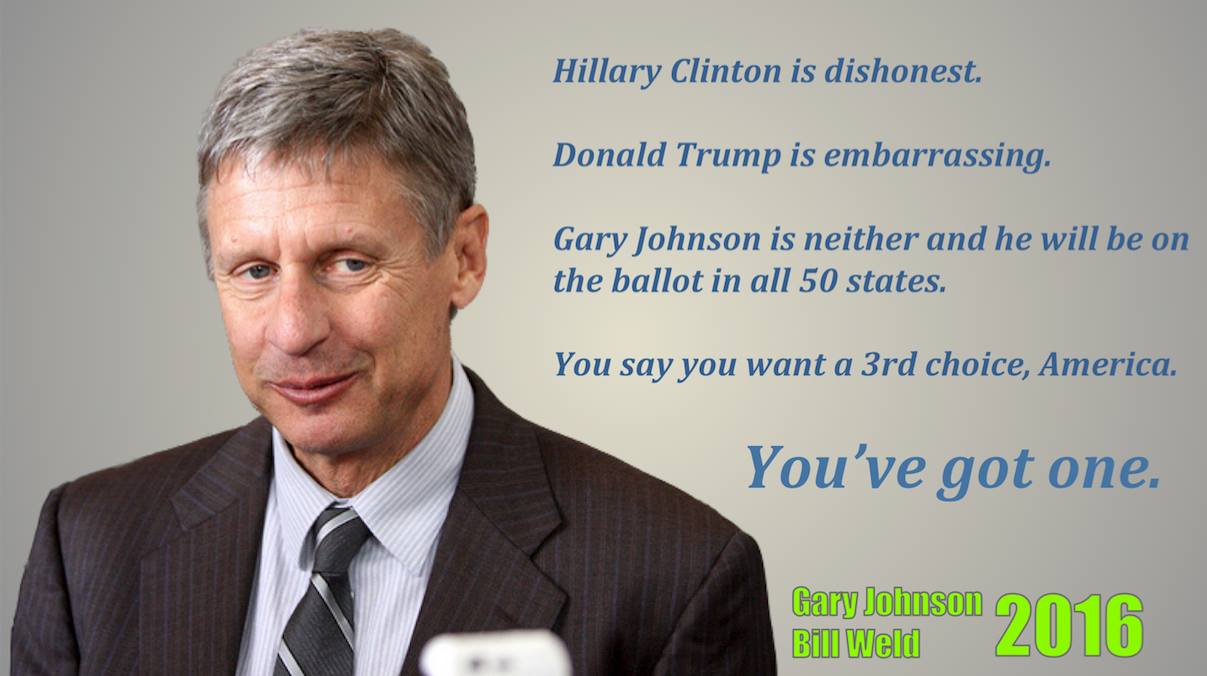 Notice the ad says nothing about being a viable third option… because they would be lying.
Although I like some stuff that Libertarians are for, I cannot take them seriously as a political organization. Economically they are all over the place and are too isolationist for my taste. But what ranks me the most is that you don't hear about Libertarians unless a presidential election comes up. They are like the Punxsutawney Phil of politics who only come out of their holes if there is a November Electoral shindig and go back underground after it is over.
Libertarians will gain my respect as political entity when I can read in a newspaper something along the lines of:
"Today at the State Legislature, Minority Leader John Doe (L) said the bill presented by…."
Until then, they will be a bunch of "Me Too!" that belong in the kids political table.