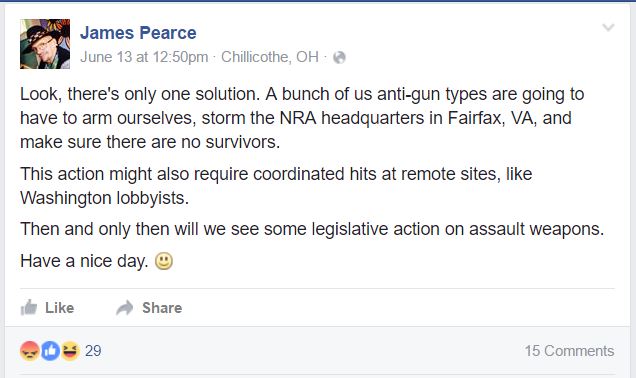 Mr Pearce is an Adjunct Assistant Professor at Southern State Community College and apparently quite the liberal free-thinker. His Facebook's like are a cornucopia of Bullshit Artists (Think Mel Brooks) and assorted outlandish causes and groups.
He is warned it is not so easy:

And he "smartly" replies:

Legal advice came along and then, that one guy:

And then, backtracking:

And I have a feeling this guys is not joking:

Let's face it, I feel I am more in danger from the missus for not taking out the trash on time than from Mr. Pearce., bless his caring soul…wait.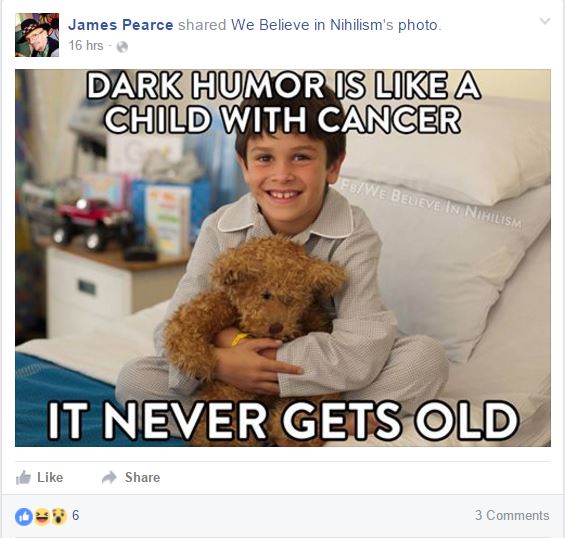 Never mind.
Hat Tip JD Kinman