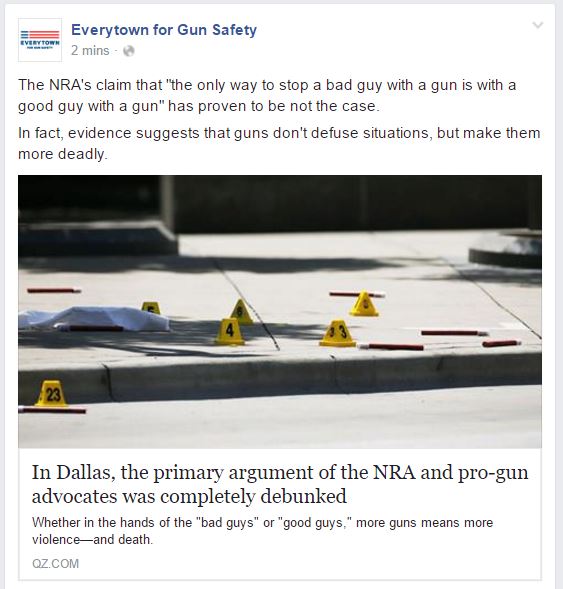 J. Kb already posted a great answer to the orgasmic celebration of death in Dallas by the Opposition. Yes, celebration because by genitally congratulating each other about how armed civilians could not stop Micah "asshole" Johnson they did not realize that they are also celebrating that Dallas PD with dozens of officers armed with sidearms and long guns could not do it either. In fact, they are unwittingly, celebrating the death of the five officers and crapping down on every law-enforcement officer that put his life on the line because they keep forgetting (or maybe it is on purpose) that Cops are also good guys with guns.
So basically Bloomberg, Shannon Watts and Members of Everytown and Moms Demand are the New White Panther Party or at least honorary members of the New Black Panther Party.
That is the kind of sick individuals that are allegedly working to keep you safe. Somehow, I do not trust their intentions.