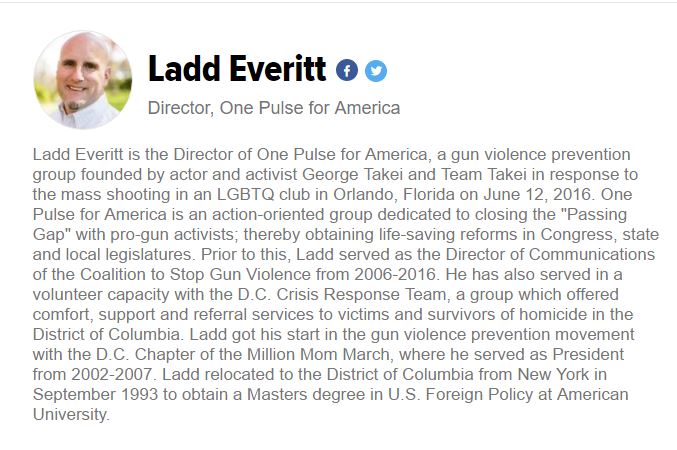 I wonder if George Takei knows he hired a Hate-Speech Generator for his group.  I checked their Facebook page and, surprise! It is a closed group!

I am not even gonna try to join since I am probably in Ladd's Shoot-On-Sight list. However, I might need a spy or two with a "nice" Facebook profile to collect juicy screen captures for the blog.
And as Sebastain also points out,  Pink Pistols and Operation Blazing Sword are more important than ever.