The white viciticrat crybully and Black Lives Matter activist Shaun King was inspired by the recent coup attempt in Turkey to say this: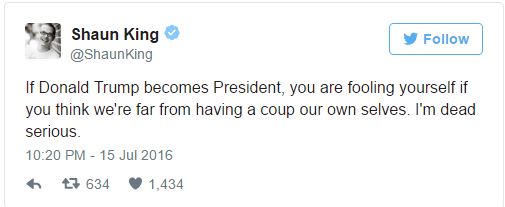 Shaun King has come out against guns in the past, and is a dedicated member of the "penile inadequacy theory of gun ownership" fan club.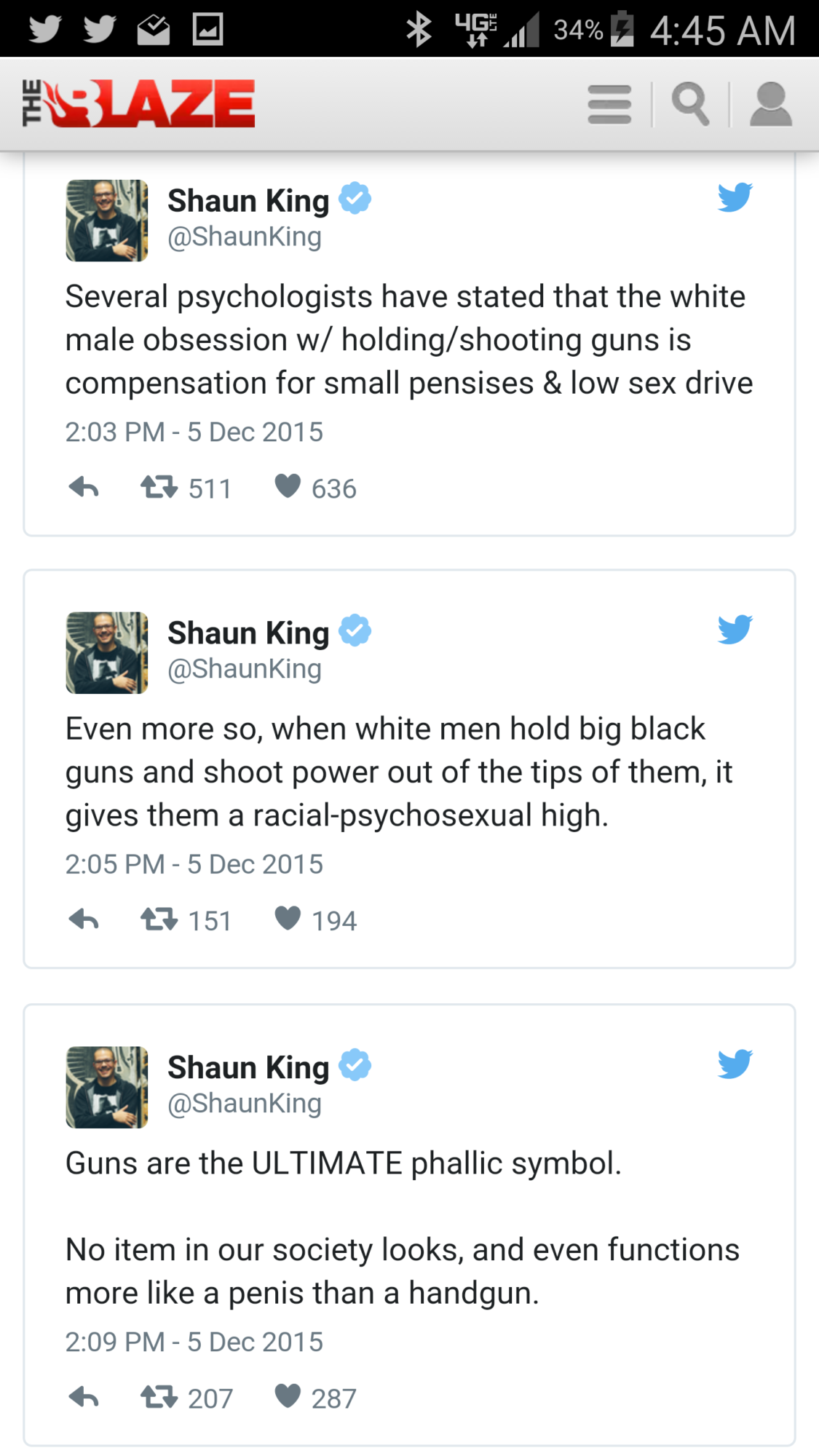 Black Lives Matter recently teamed up with other anti-gun groups to promote gun control.  Because EVERYTHING has to be about race in 2106, Marc Morial the head of the National Urban League said  "The [gun control] movement is too white, there's no input from communities of color."
Black Lives Matter claims that it is a peaceful organization and I am reminded by the media that #BLM is not responsible for  the violence that seems to follow it around.
Anti-gun groups such as the CSGV love to push the idea that the NRA and gun owners are mentally unstable and downright evil insurrectionists who want to own guns to take down the US Government.  They will tell you over and over and over again how millions of US citizens, armed with their deer rifles and semi-autos will be unable to defeat the US Army with its machine guns, tanks, and planes.  (Funny how my semi-auto AR15 is a "weapon of war" until I hypothetically go up against an actual military, then it suddenly becomes a useless pea-shooter.)
So I am totally confused how a honcho of a peaceful organization that calls for gun control is able to go all insurrectionist?
Oh that's right, it's not insurrection if his guy (or in this case woman) doesn't win.
It is only insurrection if it is against your hack.  It's only violence if it is against your people.  Guns are only for inadequate men if the gun owners are not politically aligned with you.  Citizens armed with only semi-autos and handguns will not overthrow a government if it's your guy in office.
Funny how all that works.