Meet Geo Farley.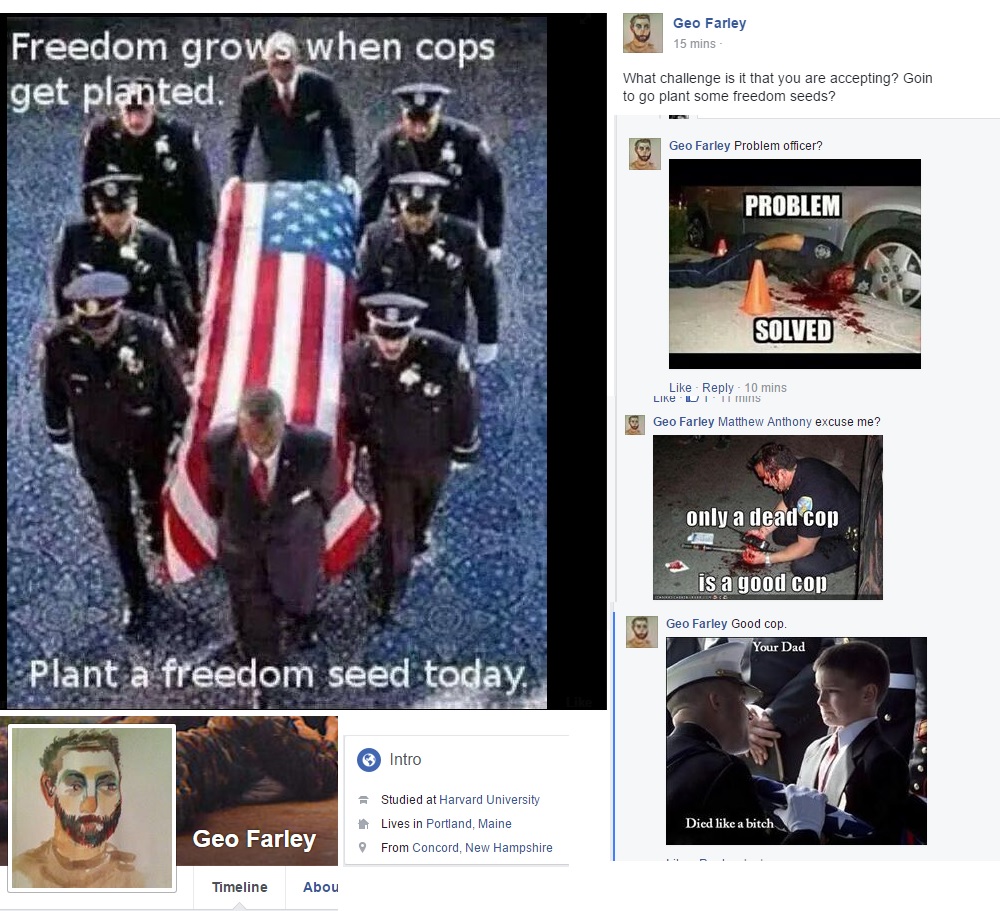 He is the Facebook friend of a friend and as you can see, he does not like cops. He is an asshole and I have told him so a couple of times using different and less polite wording.
And as disgusting as he can get, he has the sacred right to post shit like this. Yes, even hurtful and very offensive speech is rightfully protected.
Of course, that does not mean I have to shut up and not allow others to see what kind of scum he can be.
I love to spread information.
Enjoy!