The Massachusetts assault weapons ban mirrors the federal ban Congress allowed to expire in 2004. It prohibits the sale of specific weapons like the Colt AR-15 and AK-47 and explicitly bans "copies or duplicates" of those weapons. But gun manufacturers have taken it upon themselves to define what a "copy" or "duplicate" weapon is. They market "state compliant" copycat versions of their assault weapons to Massachusetts buyers. They sell guns without a flash suppressor or folding or telescoping stock, for example, small tweaks that do nothing to limit the lethalness of the weapon.

That will end now. On Wednesday, we are sending a directive to all gun manufacturers and dealers that makes clear that the sale of these copycat assault weapons is illegal in Massachusetts. With this directive, we will ensure we get the full protection intended when lawmakers enacted our assault weapons ban, not the watered-down version of those protections offered by gun manufacturers.

The directive specifically outlines two tests to determine what constitutes a "copy" or "duplicate" of a prohibited weapon. If a gun's operating system is essentially the same as that of a banned weapon, or if the gun has components that are interchangeable with those of a banned weapon, it's a "copy" or "duplicate," and it is illegal. Assault weapons prohibited under our laws cannot be altered in any way to make their sale or possession legal in Massachusetts.

The loophole in the Mass. assault weapons ban – Maura Healey, Attorney general of Massachusetts.
I have the feeling that the geniuses in Massachusetts have no idea that they just banned not only "assault weapons" but pretty much anything gas operated. So say bye-bye to stuff like the Remington Model 1100, Beretta 390 & 391, Mossberg 930 and I have no idea how many others.
It will also ban the sale of the Remington model 11-87 which would be hilarious when you happen to find out who owns one: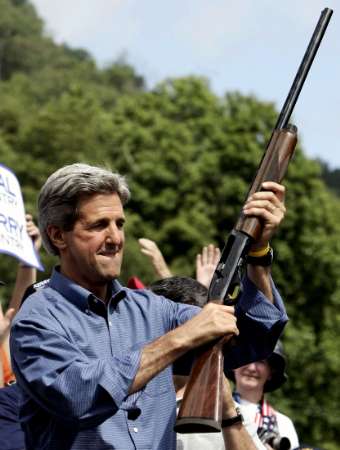 I know that the Browning BAR .30-06 would have to be included but, what other gas operated firearms are out there? Add your selection in the comments.