Some weeks ago, after the Pulse night club shooting, the question was asked if the Democrats had sacrificed the LGBT community on the alter of political correctness.
The DNC rushed to protect the narrative that Islam is a religion of peace and the biggest thing we have to fear is Islamophobia.  Dead gays be damned.
Well, during the DNC Convention, Representative Hank Johnson (D-Ga) decided to up the ante by calling Jews/Israelis "termites" and pushing the debunked lie that Israeli settlers are stealing homes from Palestinians.  Since Johnson has a the magical D after his name, the ADL gave him a pass rather than condemning the antisemitism of his remarks.
If that weren't enough, the DNC convention had someone waving a Palestinian flag on the floor of the main hall, while Leftist protesters outside burned Israeli flags.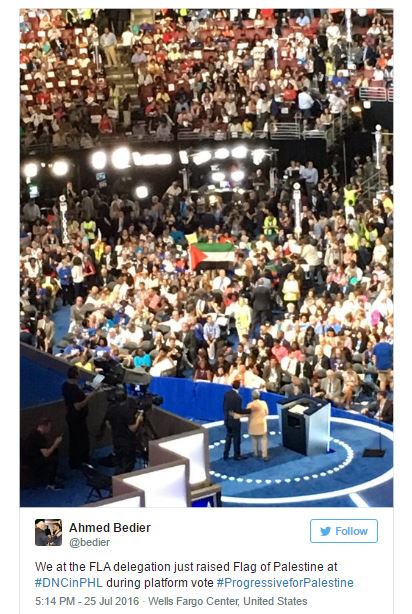 This is on top of reports that Bernie Sanders invited Paul Bustinduy of the Spanish Leftist Podemos Party to the DNC.  Podemos is so openly antisemitic that it makes other European liberals feel uncomfortable.
The Democrats were never my party.  But Jews need to take note, the Democrats are no longer even paying lip service to us.  We have become a bought and sold voting block for them, one that they are so confident will vote Democrat, that they can parade those who want to wipe us out around without fear.
No self respecting Jew should ever vote Democrat again.
Also, buy guns.  Because history has shown that even if the Dems are not going to be the ones pushing us into the ovens, they will be singing the praises of those who do.