DGEWOOD, Md. (WBFF) – An Edgewood man has been sentenced to nearly three-and-a-half years in prison for possessing an unregistered firearm silencer…
..On June 22, ATF agents executed a search warrant at Candelario's Edgewood home. There, they recovered items used to make firearms and silencers, including a drill press and other tools, boxes of AR-15 lower receivers, AR-15 magazines and rifle sights with boxes and a fuel filter with an adapter used to assemble silencers.
Source: Edgewood man sentenced to prison, admits to illegally manufacturing firearms | WBFF
Notice that the poor sod only gets nailed by the silencer charge. This is a reminder that ATF has zero sense of humor and the smallest thing will get you a nice time in prison. How small? This small: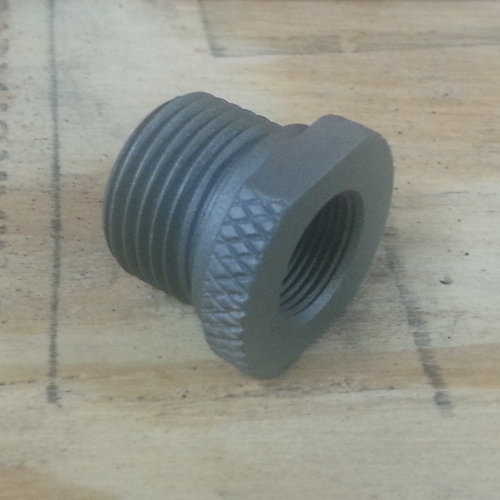 A simple pipe adapter that has many other uses, but attached to your firearm suddenly becomes the stuff of federal indictments.
It is just a reminder that in this day and age, you do not need Mens Rea to end up facing a Federal Judge. Just the presence of certain items is enough with the government to screw with your life forever. Never forget that the average citizen unwillingly commits Three Felonies a Day.
Being paranoid does not mean they are not after you.