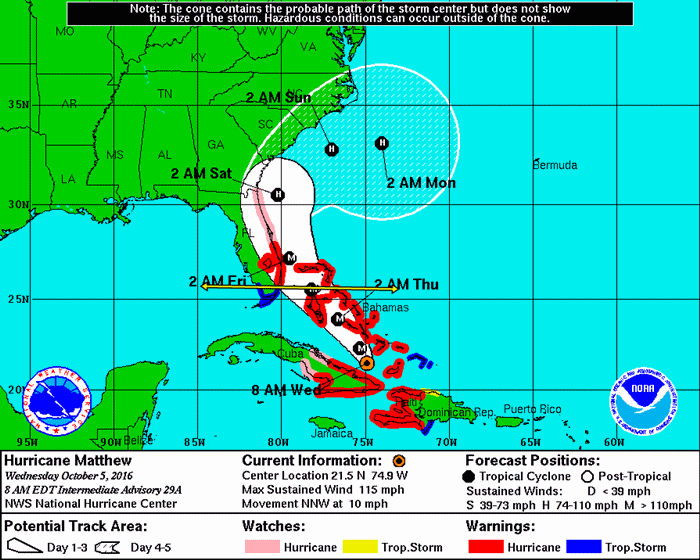 I am waiting for a guy to help me put up the hurricane shutters as I (and my back) ain't as young as my brain thinks. Officially I am off the Hurricane watch zone and well deep into the Tropical Watch zone, but I my long-time Floridian senses are giving me a twitch or two, so that is why I am not taking any chances. It served me well during Wilma when it was predicted it was going to be a weak Category One…and did not.
Let me tell you why I am a bit paranoid. The Eye of the Hurricane is the marker for the predictions (guesses) for the meteorologists and they build the graphics accordingly. The edges of the cone represent where the eye could be at certain time and then they average it, that is why you see the eye in the middle. What the cone does not show is how far the winds and rain extend all around the eye. Here is an infrared satellite image: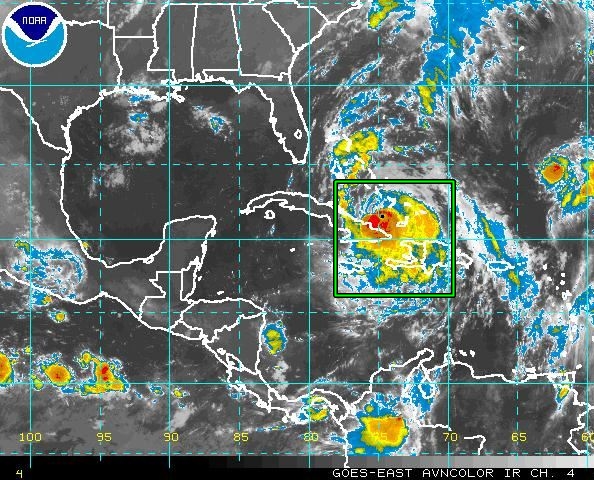 Compare the width of the hurricane with the with of Florida. If you discount the panhandle, the widest part of the state  (Between Clearwater and Melbourne) is about 138 miles according to Google Maps. This is from the Public Advisory issued by the National Hurricane Center at the same time as the graphics: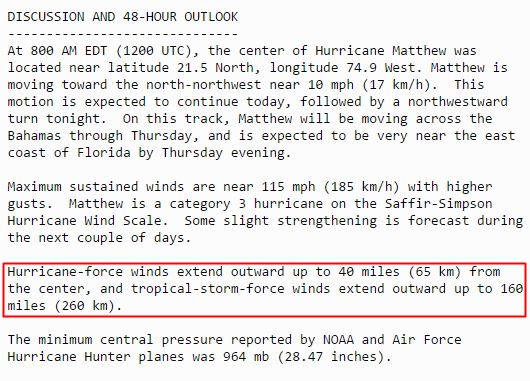 So, if Matthew indeed gets close to shore, even the West Coast of Florida will feel some of the hurricane. Not nearly as bad as being next to the eye, but there will be wind and rain. The local forecast is already issuing warnings: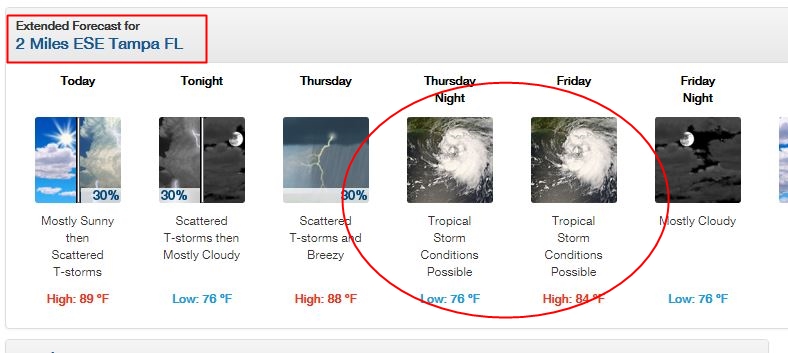 So, that is why I am not taking any chances because I am supposed to be "safe" inside the Tropical Storm zone, as it can change if the eye of the hurricane moves closer to shore.
And to my fellow Floridians: Stay safe. Don't win stupid prizes.
UPDATE: the panel guy is here…gotta go!