After 17 years in a Hurricane Zone, I thought I had the preparation thing down and for the most part I did. There were a couple of things that I missed but was able to patch.  Here are some thoughts and I hope it helps others. And also my regular reminder that I am not in the Prepper culture, so what it may seem obvious to some was not for me.
Hurricane Panels 1: Prior to Hurricane Wilma, I grouped the panels according to the opening they were supposed to cover, bolted them together and labelled them accordingly. When Wilma was threatening, just knowing which set of panel went were cut down the labor in half. The only mistake I made is I used a Sharpie to label them and after 11 years under the South Florida weather, it faded. I am planning on making nice stencils with the locations and Krylon the crap out of them, both sides. They may look stupid to a passerby, but they ain't supposed to look pretty, just be efficient.
Hurricane Panels 2: Eleven years ago, I had no problems installing the panels by myself. Nowadays I have a medical issue that did not allow me to do it, so I secured a guy to come put them up and then take them down, grouping them and secure them. He charged $15 per opening which is about the right price from what I investigated. Price will go up on a two-story home which makes sense. Lesson here is, if you can afford it, go for accordion panels or other easy set up. If you can't and are unable to do put up the panels yourself, get somebody. Pride dies when sustained wind speed pass the 73 mph marker.
Water: I simplified the water issue this year. I bought two cases of bottled water, but both went to the fridge's freezer and the stand-alone freezer to keep items cold as long as possible. For drinking water, I went with 5 gallon water bottles filled from my home water filter.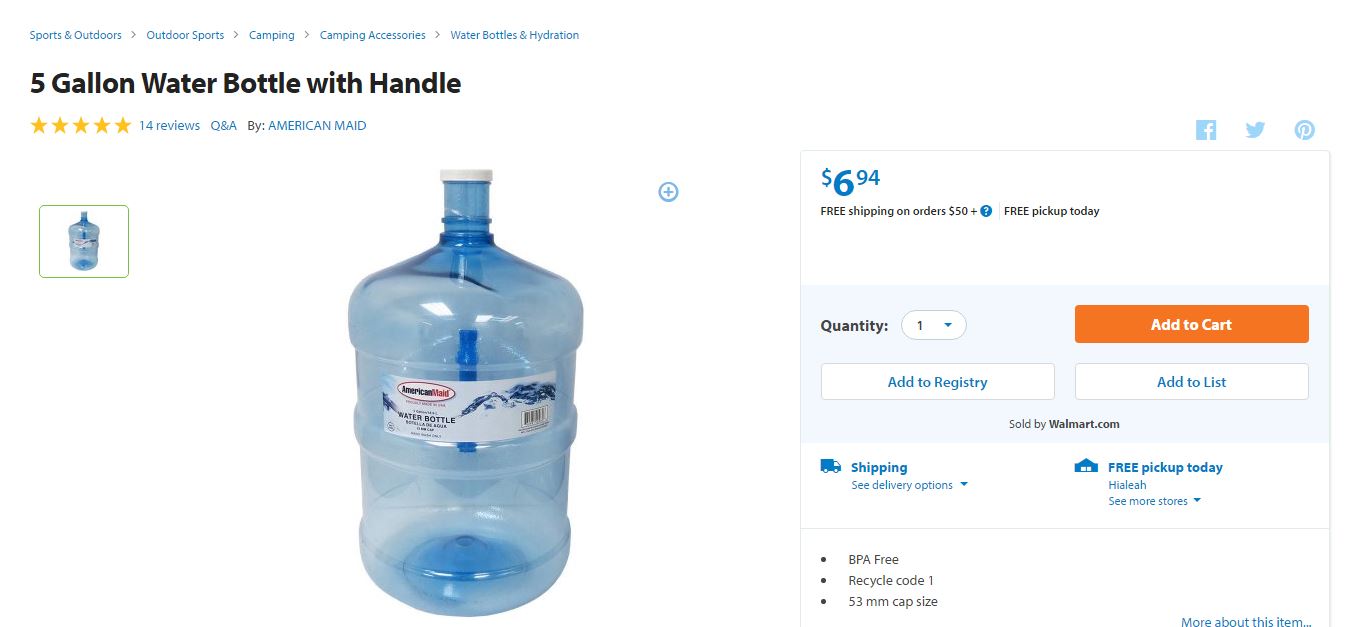 My wife, the one with the brains in the family, got a water pump deigned to go with these bottles. The bathroom with the tub filled with water was supposed to be the one to be used for biological necessities. Also a spray bottle of Fabreeze and a small bucket were left inside.
Food: This year we cooked several items in bulk and froze them in smaller containers. Lots of rice and beans because they keep the longest. The usual canned foods were available plus a smoker and a grill beside the portable gas cooker were ready to prepare whatever meat was to defrost.
Time: Other than the shutters, we were done Saturday (or so I thought.) Items bought, food prepared, any meds needed picked up, ammo and guns checked and placed, cars gassed up, 20 gallons of fuel for the generator bought; all that without having to deal with nervous shoppers or irate jackasses or bad traffic. Then on Sunday, I remembered that although we had plenty of flashlights, the main Coleman gas lamp had been thrown away several months ago, dead by natural causes and forgot to replace it. One of the things you learn quick when you lose power in South Florida is that gas or kerosene lamps emit an awful amount of heat which is not what you need when the night temps are in the mid 80s. I went online, did some research and ended up buying a Streamlight The Siege and a 12-pack of 'D' batteries: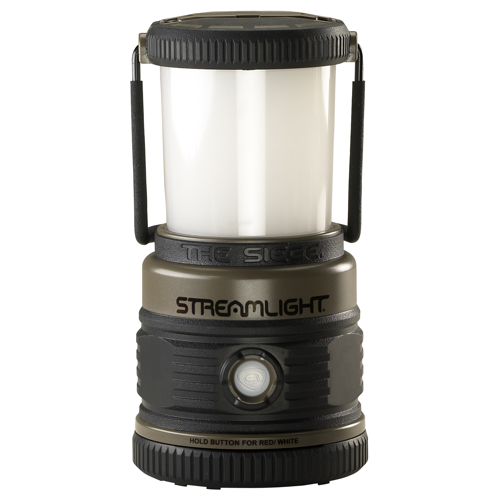 It arrived in time and what could have been an issue, turned out just a fixable nuisance because I gave myself enough time to get everything in order. This is basically a "Do not wait to the last second to get ready" advice. Prep months in advance and do final set up days in advance to cover your butt.
Screw ups: I ain't perfect, right? So what is in my list for next time? First of all, if something from the kit is thrown away for "x" reason, to get it replaced before the next hurricane event. Don't rush, take my time and shop smartly.
Next, don't laugh: a baby camera. Withe the shutters up, I can't see a damned thing outside and making protected viewing ports in the panels is too much work and expense. Baby camera systems work on batteries and some even have a VOX feature that starts video only when a sound is detected to save battery life. I just need to figure out a water-proof casing for the camera.
UPDATE: I went ahead and did a test of the stencil panel thing.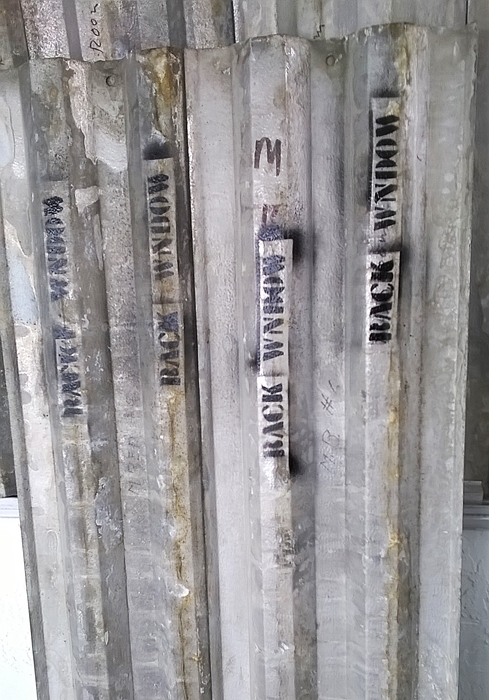 That is 2 panels. Notice the holes on top of the panels, that is where I thread the bolt to group the panels according to opening. By the way, before using the bolt, grease the heck out of the threads; some of my bolts ended up needing a 6 hour treatment with WD-40 and two required brute force to undo.
OK, done for now and starting to get ready for the next one.