The gun control advocacy group founded by former Congresswoman Gabby Giffords spends more of its money on fundraising and operating expenses than campaign activity, Federal Election Commission documents show.The Americans for Responsible Solutions PAC has raised just over $11 million in the 2016 campaign cycle, according to FEC filings. The group has spent just over $9 million of that money thus far. Fifty-three percent of that spending went towards things other than campaign activity.
Source: Gun Control PAC Spends Most Money on Fundraising, Operating Costs
I gave a cursory check at the expenditures and as an example, they spend a bunch of money on "direct mail" to a group called AB Data Inc (AB Direct) that touts itself as a progressive corporation: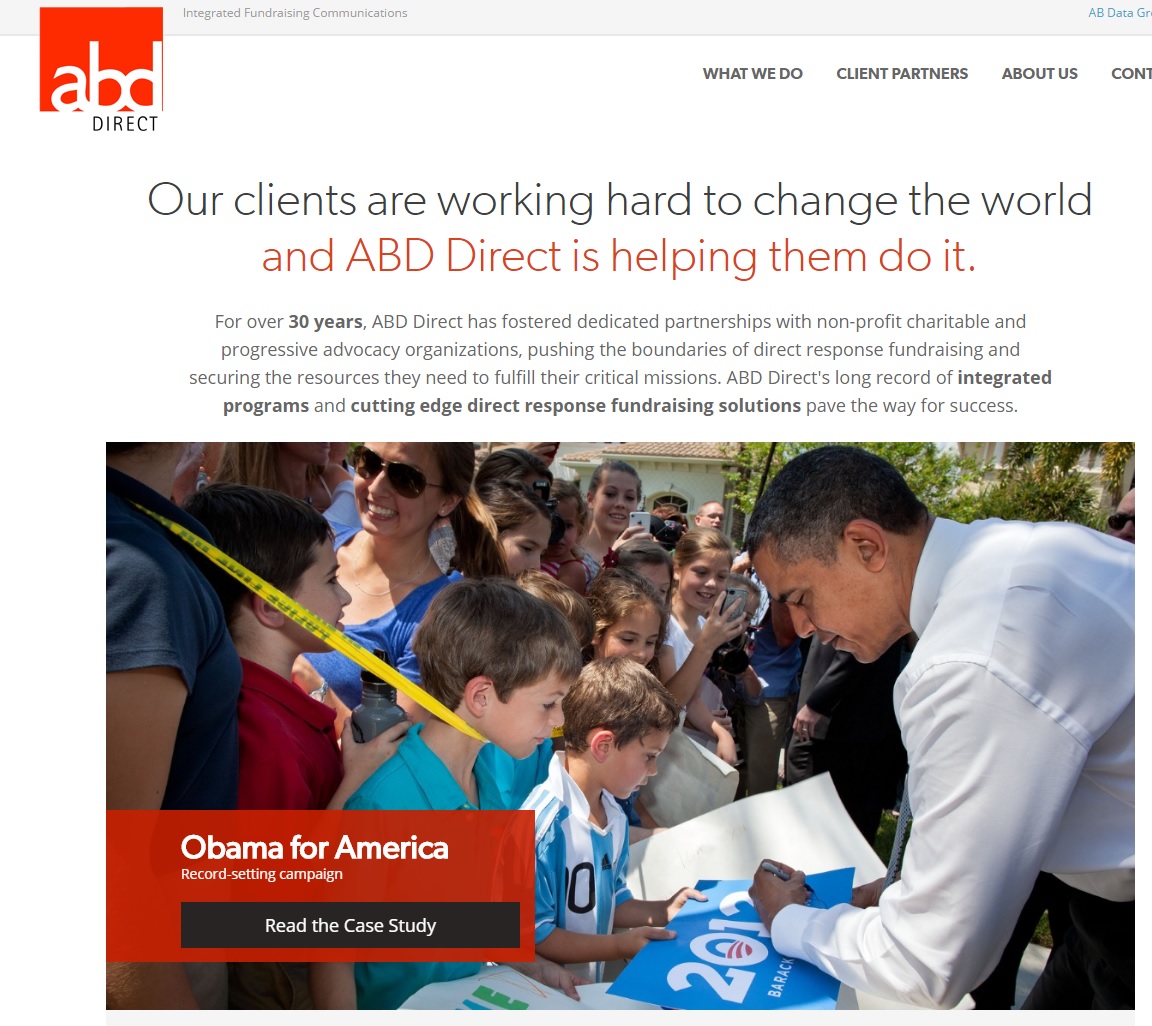 Lots of expenses to "progressive" consultants like America Votes, Civis Analitics,  Anzalone Liszt Grove Research, Ryan Baukol and man y others with plenty of them tied to Chicago Elections machinery or the Obama campaign/White House. The non-political expenditures are also interesting: no Motel Six for Gabby and her gang but four star lodging and same for the food unless they are catering an event in Tucson and they get the meals from Safeway. And I almost forgot: they have to be Uber's best client as there were twenty pages of reported expenses.
I think a lot of this advocacy groups are in on it to raise money for themselves and other like-minded. You have to admit it is a neat little business which has little overhead and you can rake the profits like crazy. I wish I could do something like that, but I suffer from a strange malady called honesty and I can't simply sell political snake oil and live with myself.