Our friend Dudley Brown is still roaming the country doing what he does best: taking credit (and possibly cash) for things he has not done: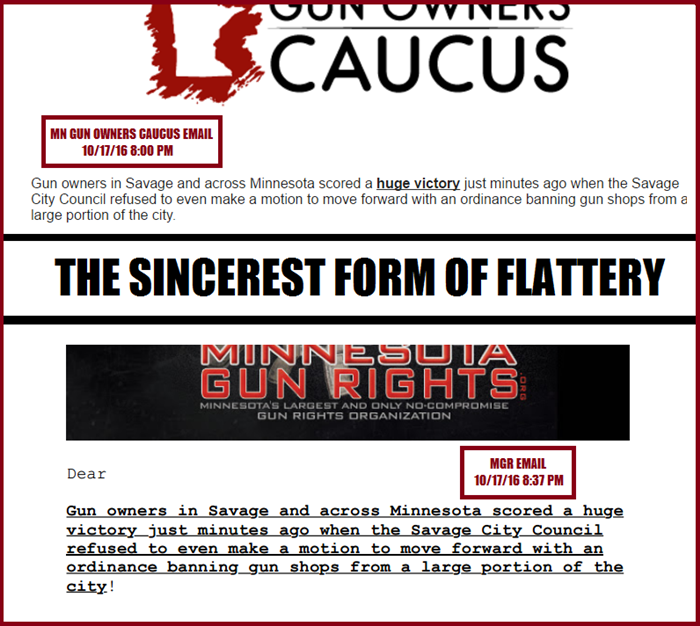 The events indeed happened in city of Savage but the lobbying came from Minnesota Gun Owners Caucus and not Dudley's frankengroup. And I cannot compete with the quote from one of the MNGOC's description of  Dudley's creation.
Sarah Cade: MGR is like the PETA of gun rights. They talk a big game and take credit for everything … meanwhile they're chucking puppies in dumpsters behind the scenes.
Bravo! Well said!
Hat Tip to Derek Ward….which means I probably published here before he had a chance to do it in his blog. Hehehe.