#3. Pollyvote was bandied about by several media sources. My guess is that they just threw numbers they liked and made a map.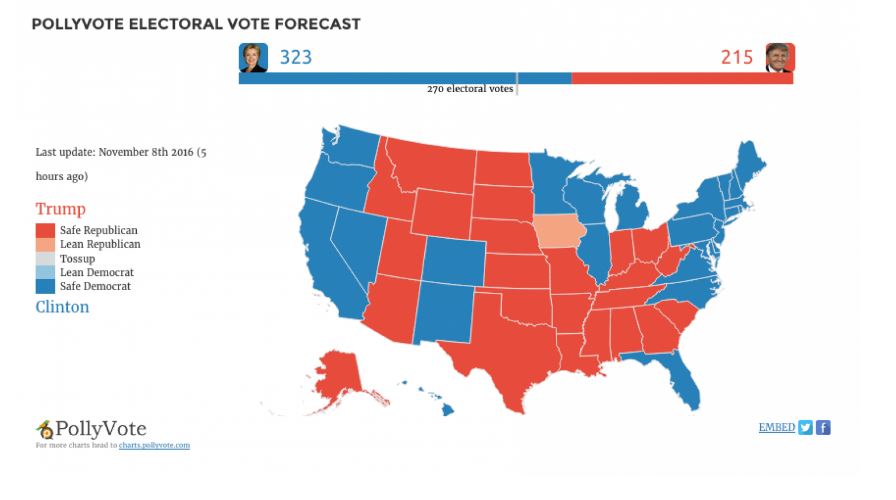 #2: HuffPo has to be some sort of Masochist gathering of "Journalists". The writers keep getting all kinds of stuff wrong, they keep getting beaten for it and they don't even collect a salary.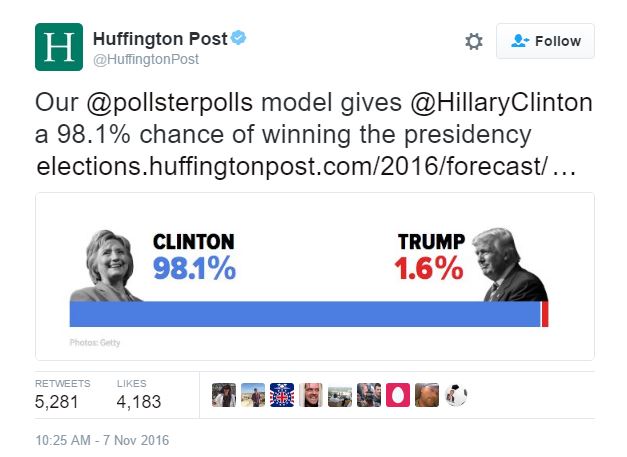 And the #1: Washington Post with their accidental Before and After.

The Media was no doubt one of the great losers last night. Political "experts" also got reamed a new one. I have to say, it is enjoyable to see it happen.