I decided to check on our Anti-Gun friends and I almost had to wear galoshes because of all the gun lubricant they were producing. I want to start with Moms Demand's Facebook page because I did not know that the NRA had so much money, we bought the whole election and then we will visit our friends from the Cult Coalition to Stop Gun Rights Violence who are also despondent, but may actually become gun owners.
(A quick note: It seems that in both groups, most of their faithful are still in shock about the election's result and cannot even post a wail, so I had to collect from several entries for the collages.)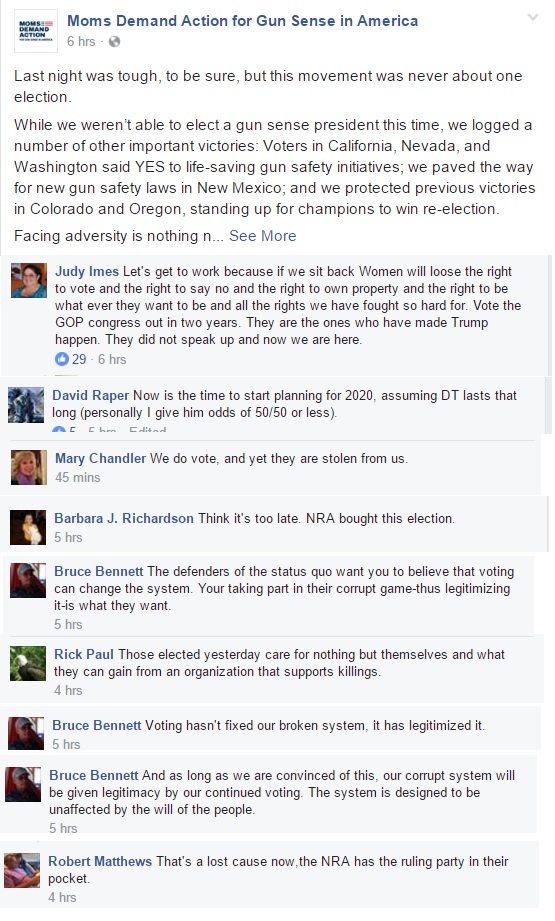 As I said…. a lot of gun lubrication. Of course I do not believe for one second that they will just simply go away, but it is good to know their core foundations were built on sand and we can rock them as much as we want. Never forget ours is a war of attrition.