I mentioned this nutcase on the last post: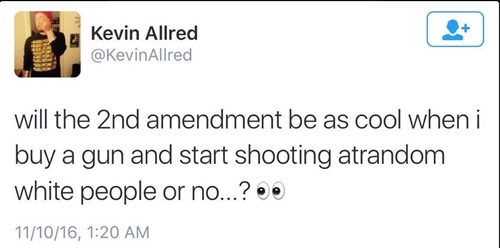 So who is he? According with New Jersey 101.5:
Kevin Allred, a $14,500-a-year part-time lecturer in the undergraduate Women's & Gender Studies Department who developed a "Politicizing Beyoncé" course, was released Tuesday from Bellevue Hospital and was not charged with any crime.

And here is how he looks: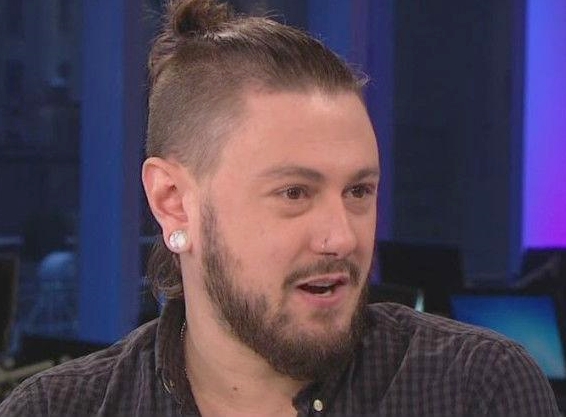 If I were to create a character with these characteristics, my readers would flip me the finger and say they don't go for caricatures. But this is Real Life and life is stranger than fiction or at least "cookier" and "nutsier."
But why do I say he thinks Donald Trump super powers?
Allred tweeted that his detention by the NYPD is "proof positive that Trump's crackdown on free speech has absolutely begun," adding that the professionals who evaluated him thought it was "ridiculous" for him to be hospitalized
Don't you have the feeling that the doctors left him out before a proper examination was made? We are talking a bit over a month before Trump swears in, but he is so awesome, he is already dictating police departments to go snatch peaceful unsuspecting college types and throw them in a Mental Hospital.
His Twitter feed is just fun to read if you have the time and the popcorn. In the meantime, I leave you with this: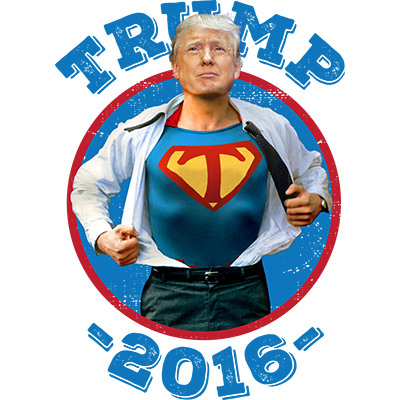 Probably more entertaining that the last batch of Superman movies.
UPDATE: This just popped in my Twitter feed and I had to share 🙂