This year, a couple of people in my list are getting a small trauma pack for SHTF/Major Blood Loss applications. The idea came to me hunting for bargains in Amazon after watching a show about Paramedics and the such responding to a major trauma event where a woman had a huge arm wound and was bleeding to death, literally. The only thing people around her were able to do was to press cloth/gauze, but it was not stopping the blood letting. By the time EMS arrived, she was almost unconscious and had a grey pallor, signs of really bad blood loss.
Item One: Tourniquet. For that moment when you say "Shit, just pressin' a dressing on the wound ain't doing it." Do get training!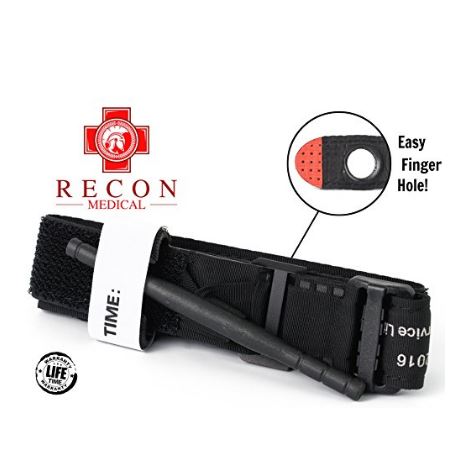 Got this one because it was on Black Friday sale in Amazon for under $10 from the original $40. I have an original CAT already for my kit but I am planning on reviewing this brand.
Item 2: QuikClot trauma Pak.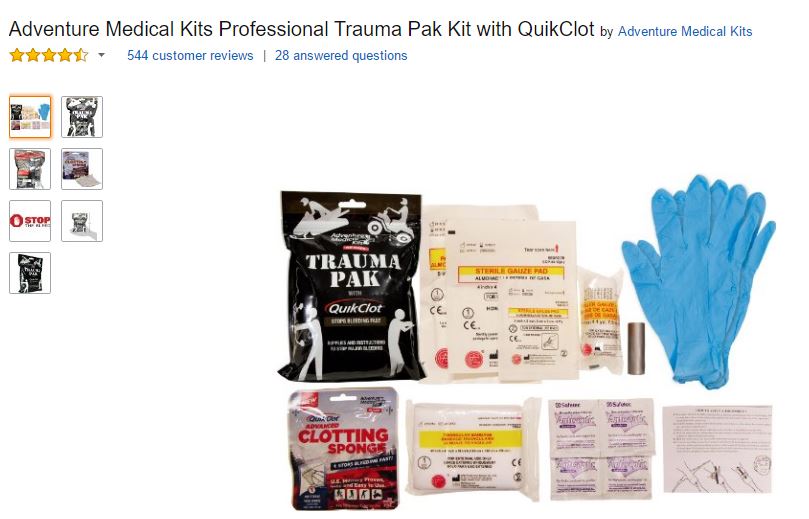 Everything in one self-contained & sealed unit. This would be for advanced bleeders that might be stopped without the tourniquet.
Item 3:  Israeli Bandage Battle Dressing First Aid Compression Bandage.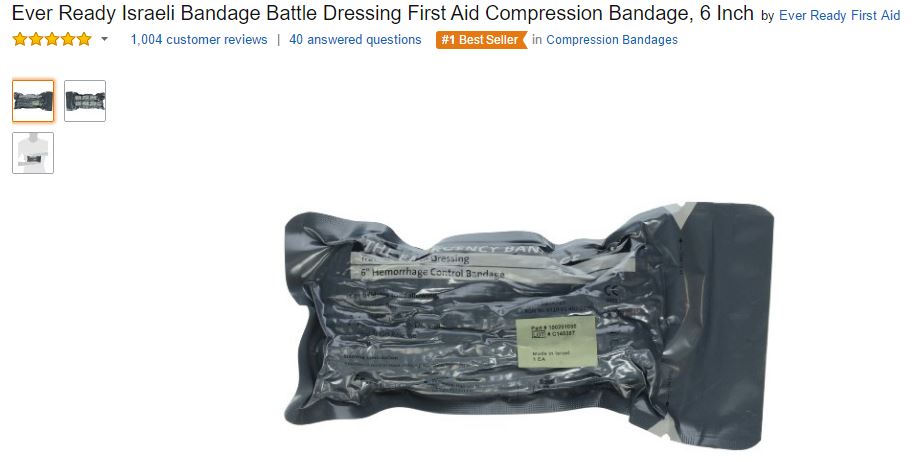 Sort of the Swiss Army knife of bandages. There are several great videos in Youtube on the many applications of this item. Really cool.
Item 4: Trauma scissors. Because you have no idea how tough clothing can be to remove and your EDC knife might not be the best option. Don't ask me how I know.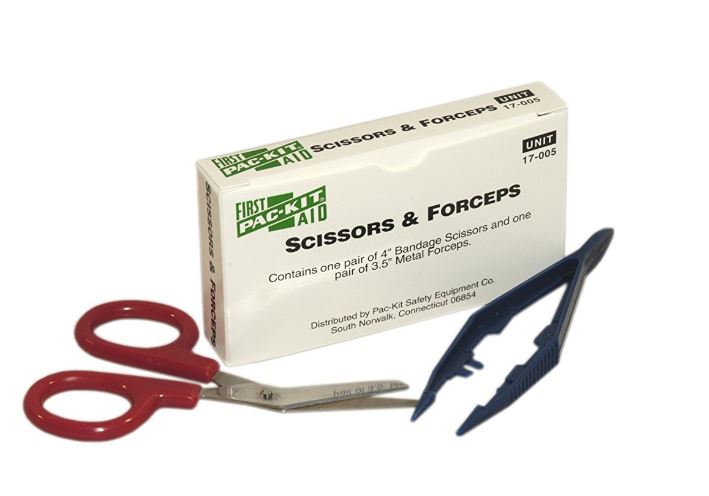 I got this particular combo in Amazon for $2.50, again on Black Friday sale. But they are not expensive at their regular price, usually under $10.
(Edit: Jan 3, 2017. The size of the scissors is small. They fit my wife's petite hands like custom made, but I would have had issues with it. You may want to upgrade to regular size EMT shears. Prices start at $5 and go up in Amazon.)
Item 5: Pouch. Put all the above items together in the pouch and gift wrap. (Edit: Jan 3, 2017. Everything fit like a charm inside this bag!)

Total cost: Under $50 at Amazon Black Friday price sales. Around $80+ at regular prices.
This kit is for a real "Oh Shit!" moment and do make it clear to the person you're giving it. If somebody at the office or at the job site gets a booboo cut that requires a band-aid, use your regular kit or the office kit. This bag should not come out unless we are talking about an event involving major blood loss and there is the need to keep the injured person alive till paramedics arrive. Also the compactness of the kit makes it easy to store almost anywhere and reduces the excuses for not having one at hand. This is a compliment to your main First Responder bag, not a substitute!
I cannot stress again the need for you to get training if you don't have any. If you think $50 or even $80 is too much, a funeral is more expensive in both monetary and human price tags.