And it is not living in the South but in the sophisticated North East and the Progressive West. The Red Ku Klux Klan (Red K or R3K for short) is literally shadowing their Democrat ancestors by far and wide. Here is a sample of comments collected by Martin Ditchdigger and posted in his Twitter account.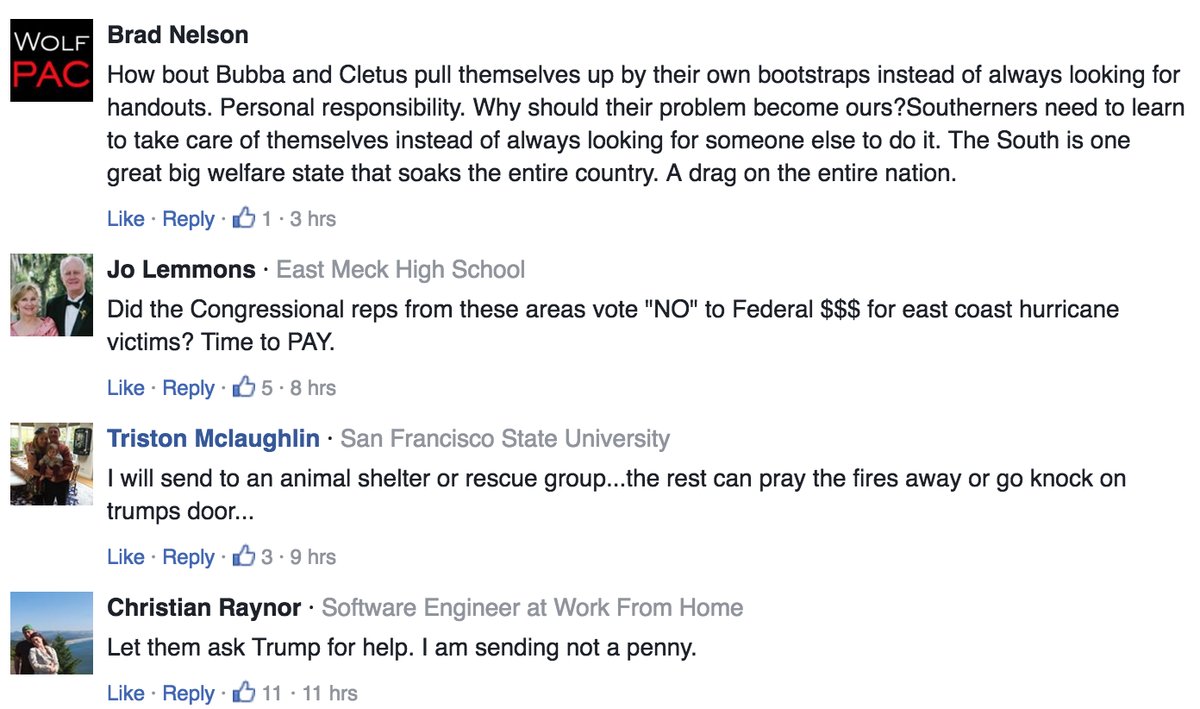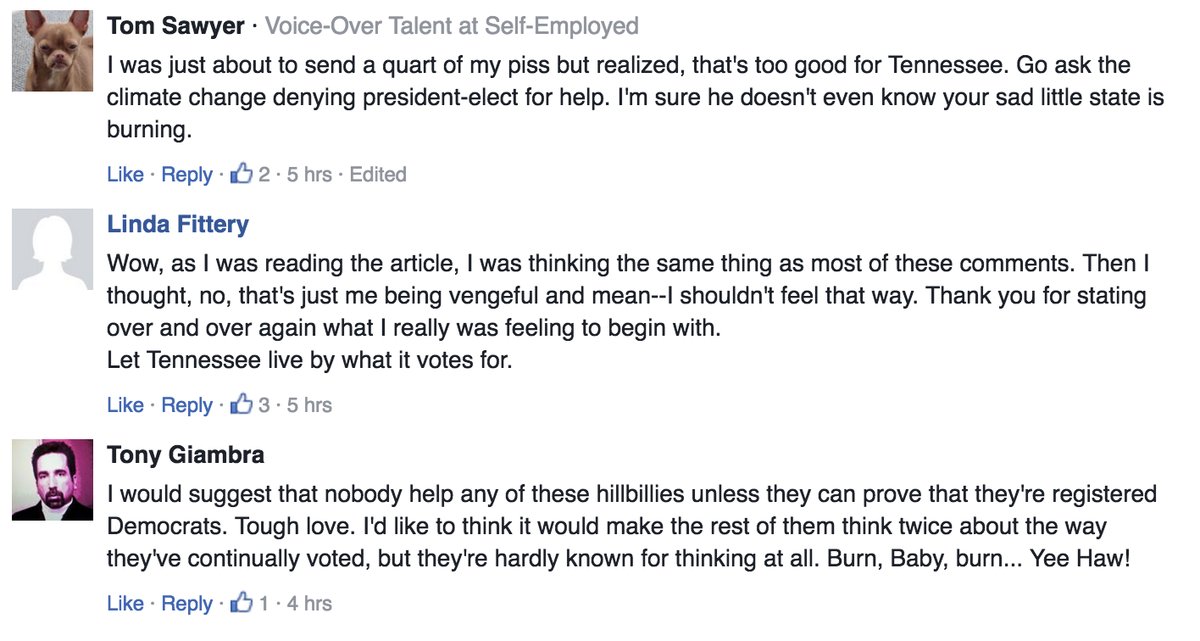 These were some I caught in about 5 minutes of search: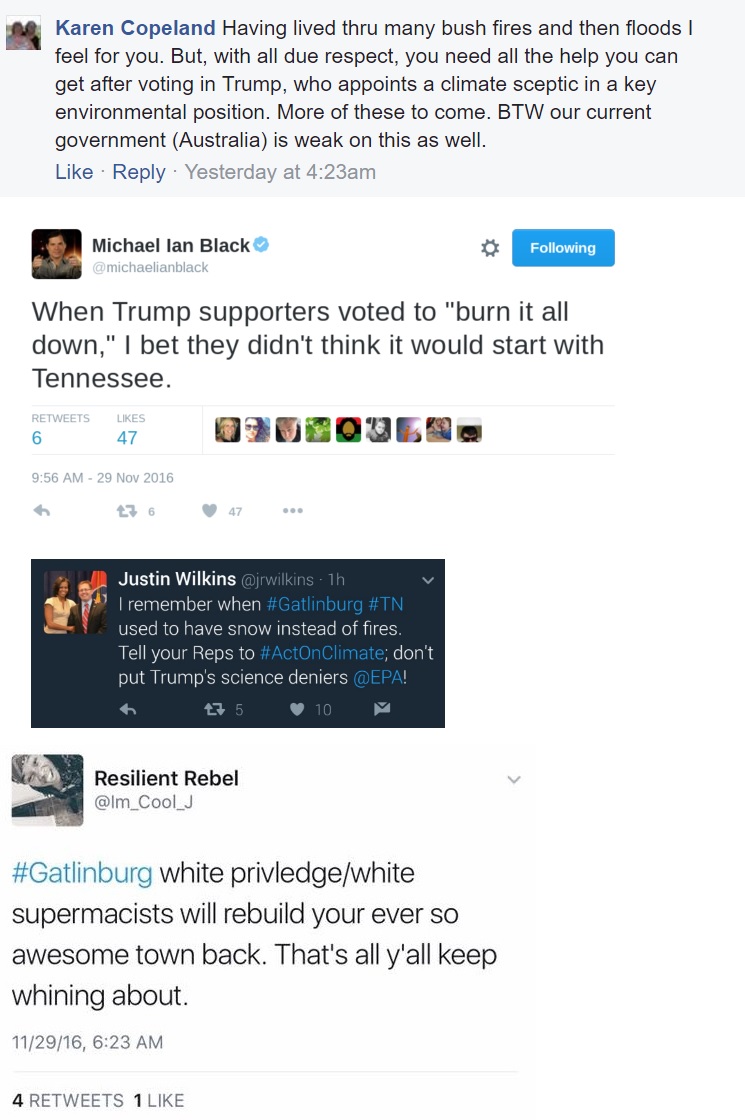 Dear Red KKK: you know what? Fuck you.
Fuck you for being hateful assholes.
Fuck you for rejoicing on the pain and suffering of my adopted state.
I am not alone when I say we will repay the sentiment hundred fold and the currency will be deeds, not words.
Hat tip to Mal Roadkill