Got a couple of things for Monday. But today is just not a good brain day… (OK. stop the "every day" jokes.) I do have something so you don't feel cheated.
This is a banner for armored home doors in Venezuela. Apparently guaranteed to resist 7.62×39 rounds shot by the AK-47.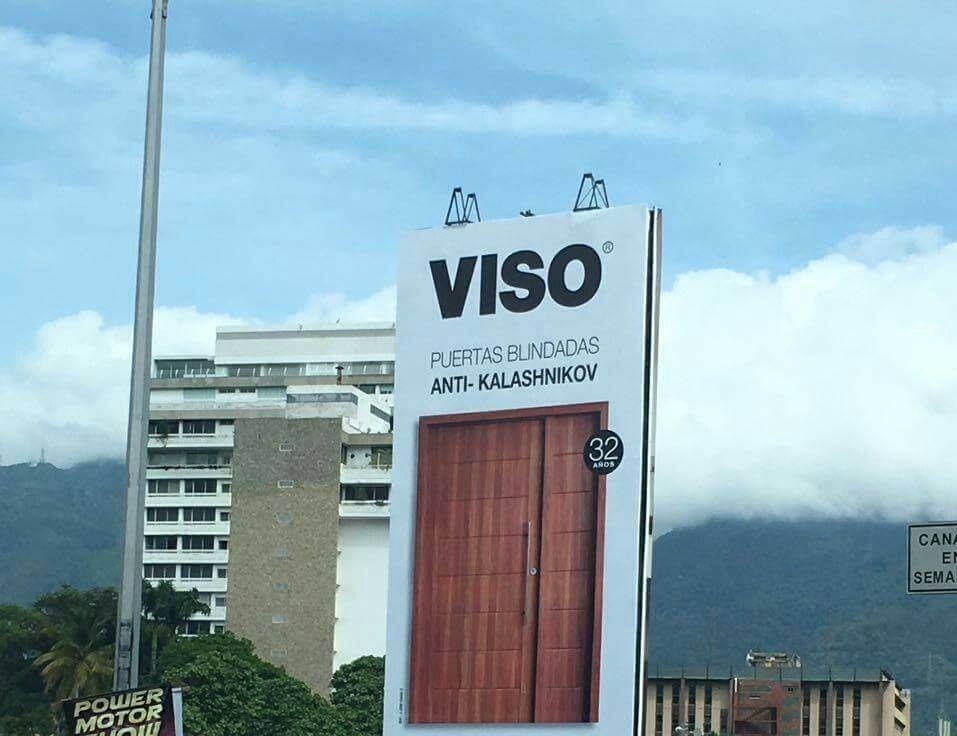 The company also offers internal doors with levels of security and gates for your property.
I am sure business is brisk and they are making boatloads of money due to the great Chavez Revolution.