I am gonna try this new "feature" and see how it goes. The Opposition sometimes posts stuff that is stupid, but it does not require a full post but a brief mention.
Let's begin with Everytown.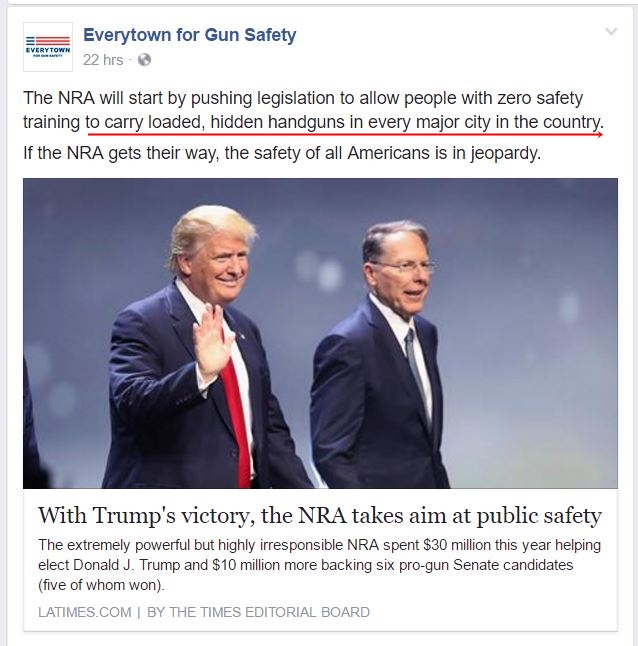 So it is not the carrying of a concealed weapon but they choose to use "hidden" to give it that extra sinister edge. And apparently we won't carry anywhere else but the big cities? How did they come up with that? Phone poll of registered Liberals?
Next, Moms Demand return to their "Black Live Matters for White People" mode: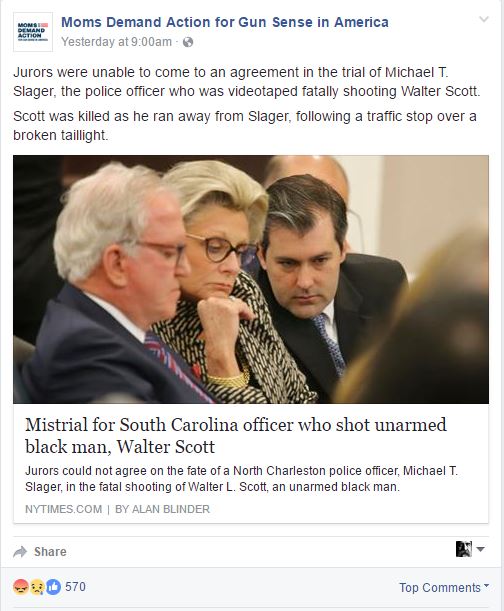 I already expressed my opinion about these new strategy and I will only remind people who when the enemy is making a mistake, you do not interrupt them.
And our friends with the Cult Coalition to Stop Gun Rights Violence follow suit since they are also getting some of that Bloomberg Money.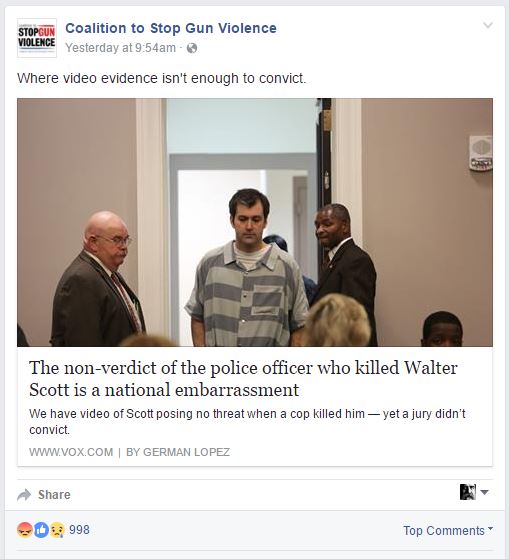 Yes please, keep doing the same thing that will alienate every cop in the country against your cause. Thank you.
Next is a double mention for Brady Campaign and the Washington Post:
"Nope, it is not Islamic Terrorism…OK, maybe, but we are not sure. But we do believe it was the Christmas party that triggered the sensitive feelings of the two radical (redacted because of RACISM!), as it is well-known that Adeste Fideles is a microagression on certain cultures."