Via Days of our Trailers, I find out that there is a "discrepancy" floating around about the movie Ms Sloane which already is getting crappy reviews by the DC critics. If you go real quick over the Brady Campaign's Facebook page, you will see the following: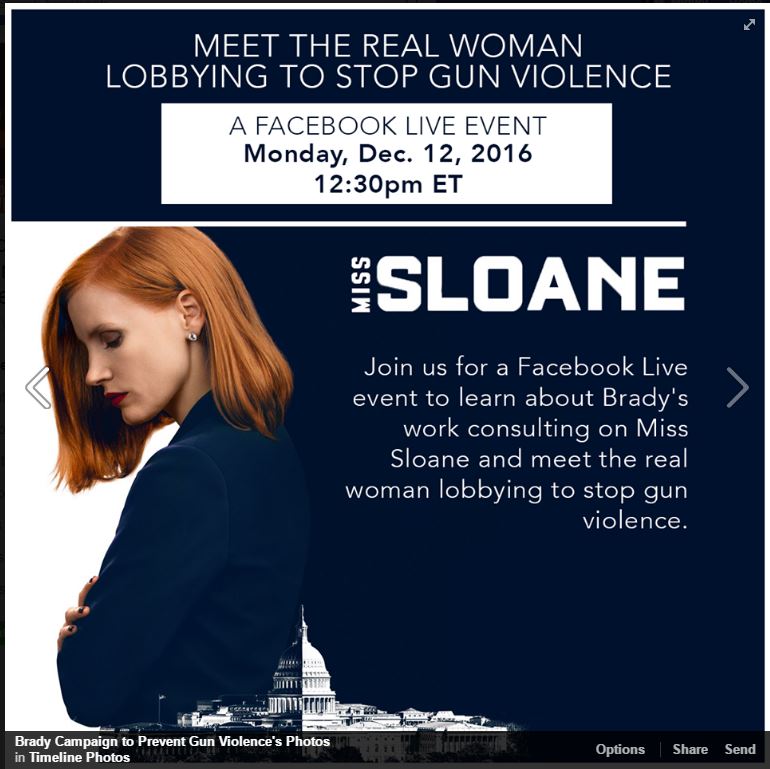 And the attached announcement: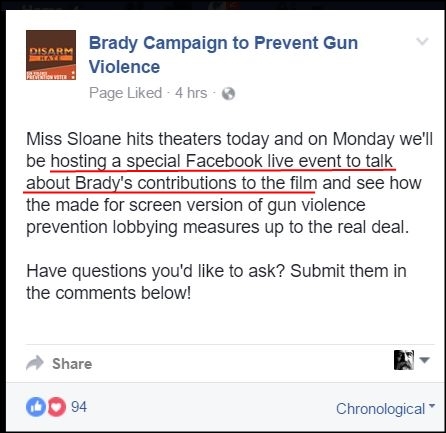 But just a few days ago, John Madden, the director of the movie, said this to the Washington Post: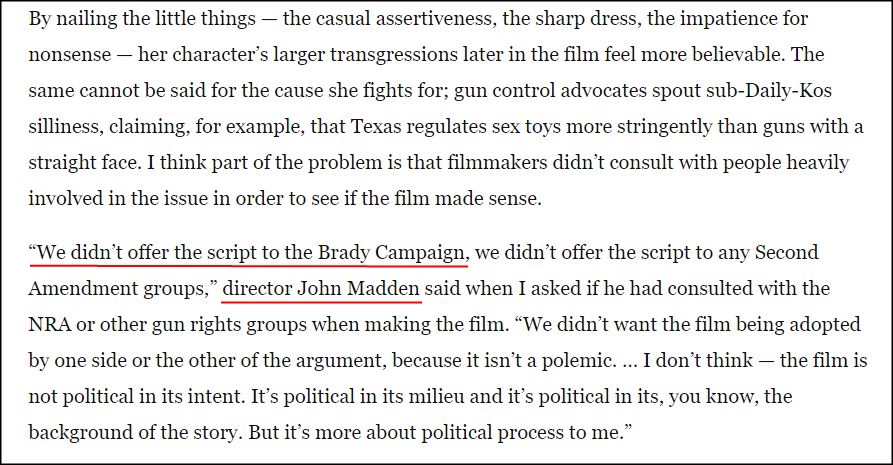 So who is lying? You decide. I will assume my cynical position and say both parties are lying because both are for Gun Control.