This one belongs to "Do Stupid Stuff, Hang Out With Stupid People, win Stupid Prizes."
ORLANDO, Fla. —A man who was shot and killed Saturday afternoon in Pine Hills was being sought by police in connection with a home invasion robbery, authorities said. Brandon Bascom, 31, was shot just before 2:30 p.m. in the Quick Stop parking lot at the northwest corner of Silver Star Road and Powers Drive.
Source: Pine Hills shooting victim was suspected in home invasion, police say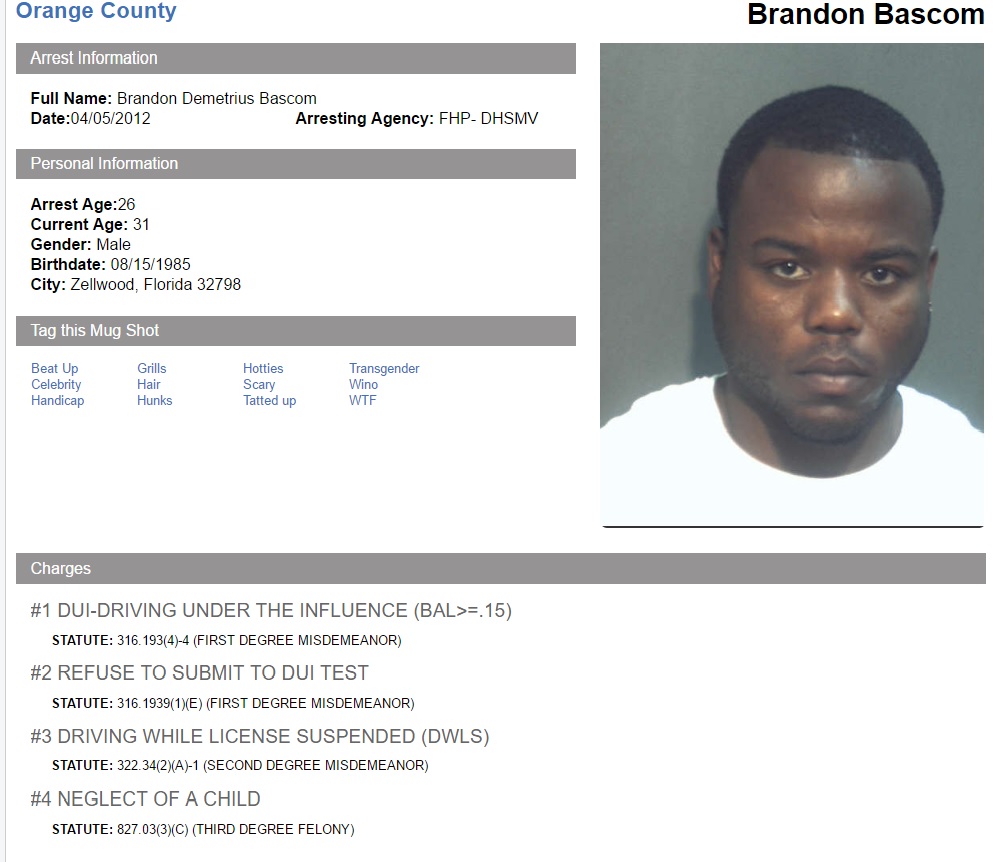 The fella had a previous arrest in 2010 for driving without a license and another one this past October for Battery (Dating Violence).
Ms. Anderson seems to have a soft spot for the criminally inclined and has shown it before. But if you are a good citizen with a gun, you are in her naughty list.