PENSACOLA, Fla. (WEAR) — A Florida lawmaker is pushing to allow gun owners to carry their weapons openly in the state.Senator Greg Steube is the man behind the senate bill that would allow gun owners to openly carry their firearms.
Source: Should people be allowed to carry guns openly? New law will decide
Lat's see if we can get some controversy going, shall we? What? badly written? Not accurate? It can be misunderstood as the Legislature ordering gun owners to carry openly? OK, let's change it to something like this: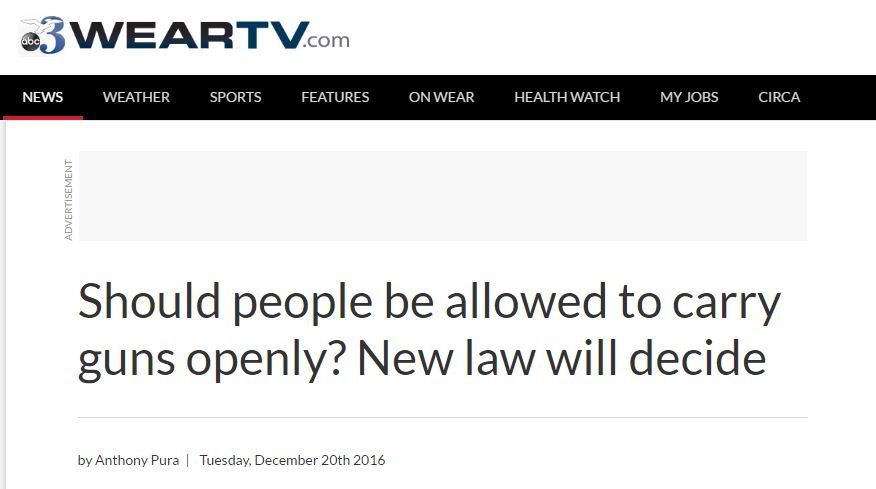 But hey! The URL is still showing the original title…what? Already published and can't change it? Damn it. Oh well, nobody reads the URL anyway.

Remember, I am done giving "journalists" the benefit of the doubt unless proven otherwise.