VALLEY BROOK, Okla. – It started out as a normal traffic stop but ended with Valley Brook Officer Brian Southerland in the hospital…
…Officials said the officer had his back turned and was making his way back to his vehicle when the driver shot him in the leg."It's dangerous anytime you pull somebody over and, in this case, he had actually already made contact with the person he had pulled over and, then, he turned around to walk back to the vehicle," said Oklahoma County Sheriff's Spokesman Mark Opgrande. "A sheriff's deputy arrived on the scene and began giving CPR and putting a tourniquet on him to stop the bleeding."
Source: Suspect still on the loose after shooting, seriously injuring Oklahoma officer | KFOR.com
Officer Southerland is recuperating and the culprit (a felon, what a surprise) has been arrested.
I did forget to update you guys on the gift for the Missus. The Oh Shit Pack that is described back in November was surprise and kinda overwhelmed her, but we took time and I got her to practice with the spare tourniquet till she felt confident. How do I know she felt confident? She was giggling like a schoolgirl when my extremities went numb and then when the pain of flowing blood returned to them.
I am gonna tell you what I told her:  This is not where you keep the band aids and the headache pills, you should have your WalMart Johnson & Johnson kit aside for that minutia.. This is for emergencies only, a big Hit Shit The fan and it goes to you FIRST. You don't use it on anybody unless all hints of threat are gone and you are safe and uninjured. If you are going to keep it n the office, you do not tell anybody about it and keep it hidden but accessible. Basically, treat is as a concealed weapon: Nobody needs to know, and it is to keep you alive. Everybody else comes a distant second.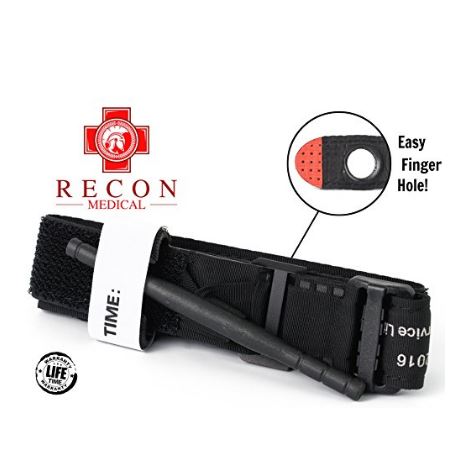 I just rechecked the prices and the whole thing is still affordable with the tourniquet still at $14,97. There is no excuse not to have one or three. Go get it and go get training. If you carry ear protection and eye protection to the range, it does not make sense not to have unnecessary blood spill protection in your range bag.