…don't say you don't have friends that own guns.
Caught one of those in Twitter.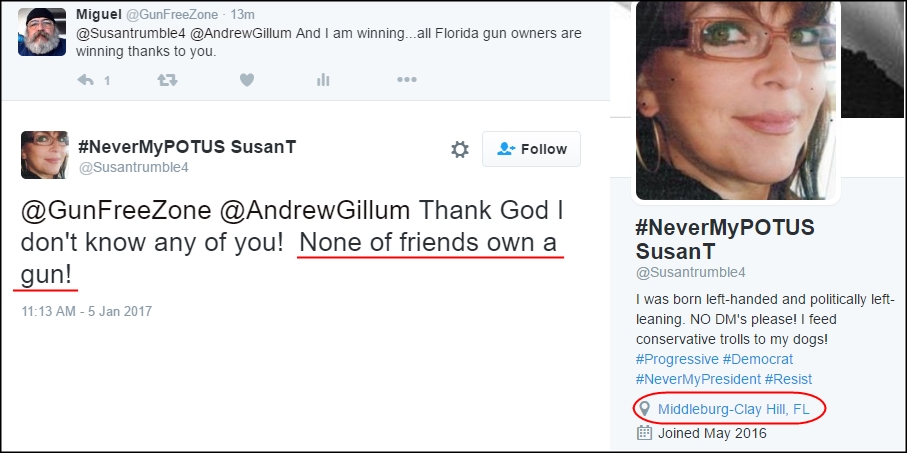 She lives in Clay County. According to Wikipedia, it has a population of 203,967 inhabitants. And according to the State of Florida, there are 22,155 people with active Concealed Weapons Permits so right there, one in ten persons she knows has at least a gun with a CWP. Now, Florida is pretty thick with gun ownership, so I would venture that at least one in 6 or 7 adults own guns of any kind. So dear Susan is being lied to because she is the type of person that she is… a fanatical little leftie numbnut.
But hey, it is people like her that give me material for the blog, so I have to thank her!
OK. Y'all stop laughing.