Pistols will now be considered "Assault Weapons":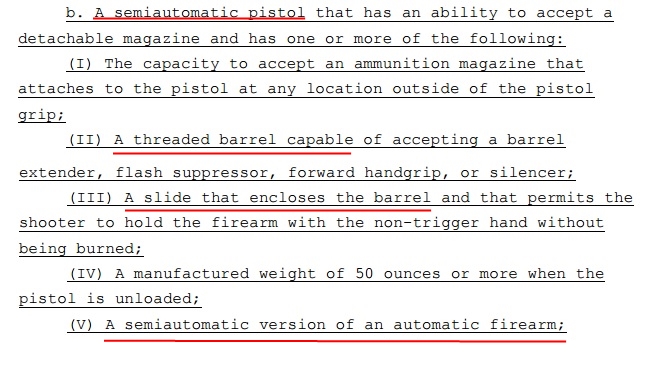 The sales of after-market barrels makes almost any semi auto gun ever produced fall into the Carpetbagger Assault Weapon. The semiautomatic version of an automatic firearm comes from the Feinstein Federal Assault Weapons Ban of 2013 bill which was so bad and overreaching, Harry Read dropped in a drawer and nailed it shut. Just the existence of the Glock 18 kills that group of sidearms and there are even auto versions of the 1911.  But you have to give props for the stupid on the slide thing: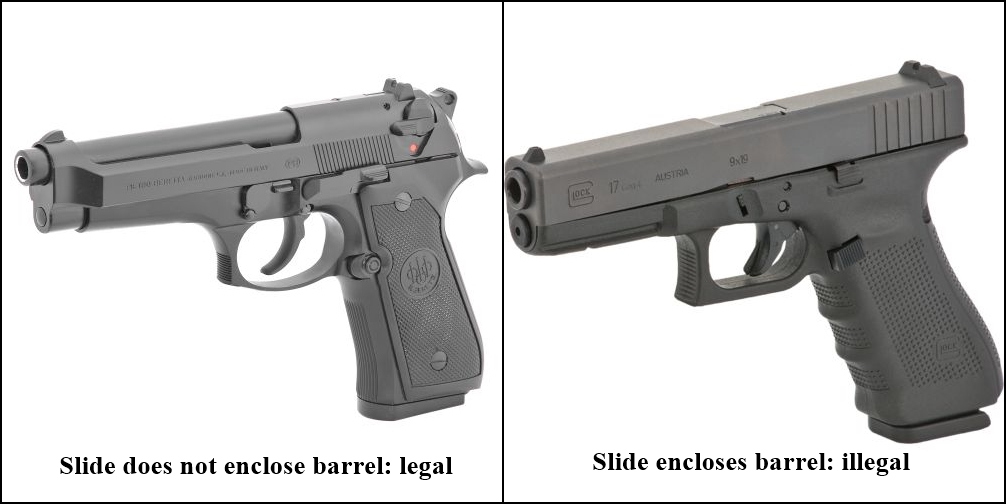 Yes, it is that stupid. Of course, since both are capable of accepting magazines with more than 7 rounds (even though there are no 7 round mags for these guns) both are bad-bad-bad guns!
And here is the final nail to the coffin for this bill: Certificate of Possession (A.K.A. Firearms Registration).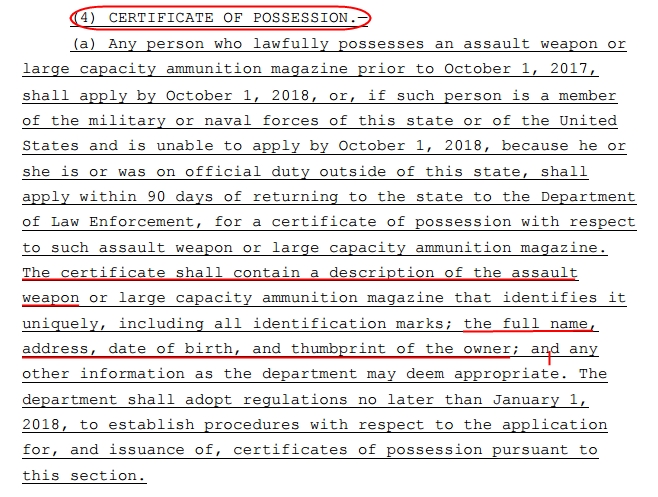 Er…. nope. Besides the fact that like other Assault Weapons Registration schemes, this one is bound to be brutally ignored by gun owners and the State will have no capacity to enforce it or maybe even set up the registration process. And, if that was not enough, it is illegal in the State of Florida to maintain a record or database of firearms and owners. It is a felony of the third degree that carries both prison time and monetary fines applied to the person as well as the entity he/she was working for. And again, if that was not enough, public funding is forbidden to be used for such registration and database schemes.
But this is what happens when you have NY Lawyers paid by Bloomberg writing bills for other places.