And as we knew they would do: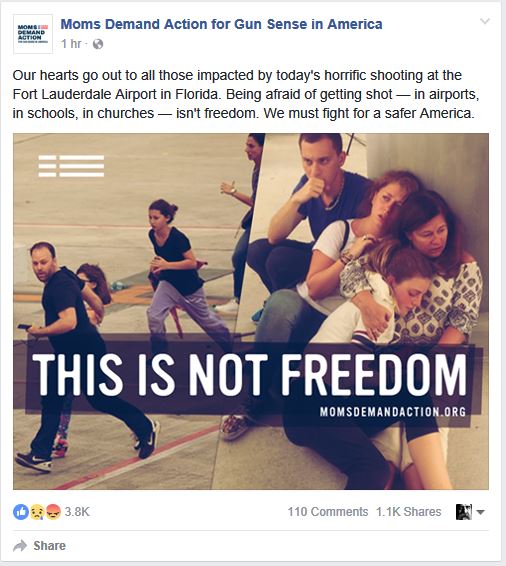 Here is a satellite view of the Fort Lauderdale Airport: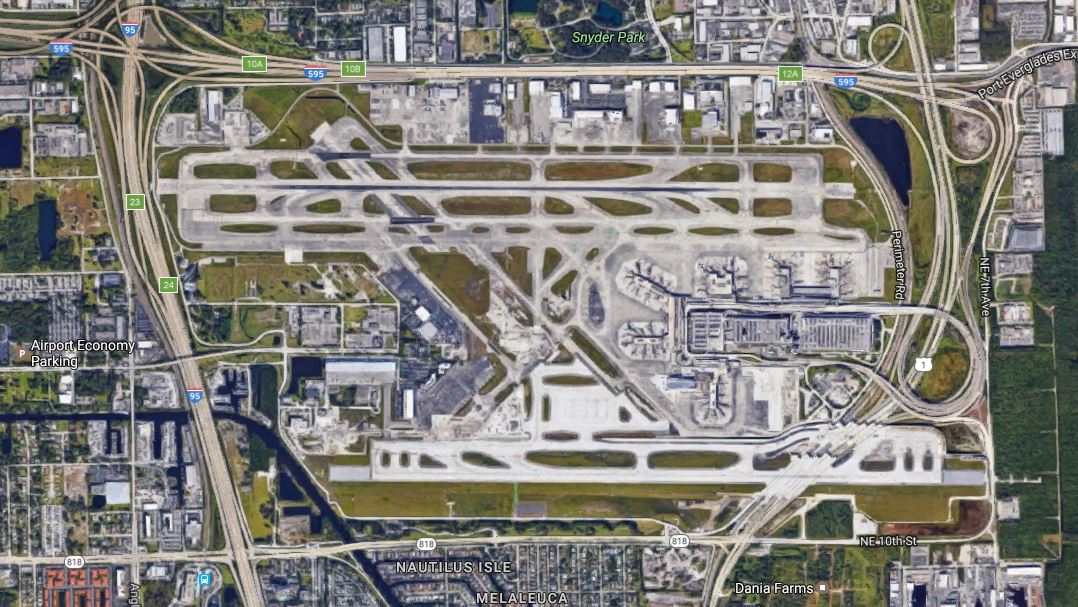 That is over 2 miles long and a bit over a mile wide… and the biggest Gun Free Zone in Broward County.  While other Airports in the country may allow the carrying of firearms all inside the airport and up the sterile zone, Ft. Lauderdale ain't one of them.  If you have flown in or out of this airport, you are familiar with all the entrances with at least two units of the Broward Sheriff's office on each and officer in uniform all over. Officer in plainclothes? Take your pick as you are sure to have both local and Federal.  Full video surveillance, K-9 units, I would even bet sniffers and other type of sensors. in other words, the perfect place where Shannon Watts and her Financial Pimp would assure us that nothing bad would happen to us because all is safe and only the right people have guns.
And it took one person to bring the whole House of Illusions down.
But that won't stop Moms Demand and the rest of the Vultures from squawking and begging for more money.
Still early, still many details to be nailed down. But if anybody is still not convinced that TSA is a Security Kabuki of the worse quality…
I am going to expand on that detail in another post.