This is a capture from the video you'd probably seen enough by now: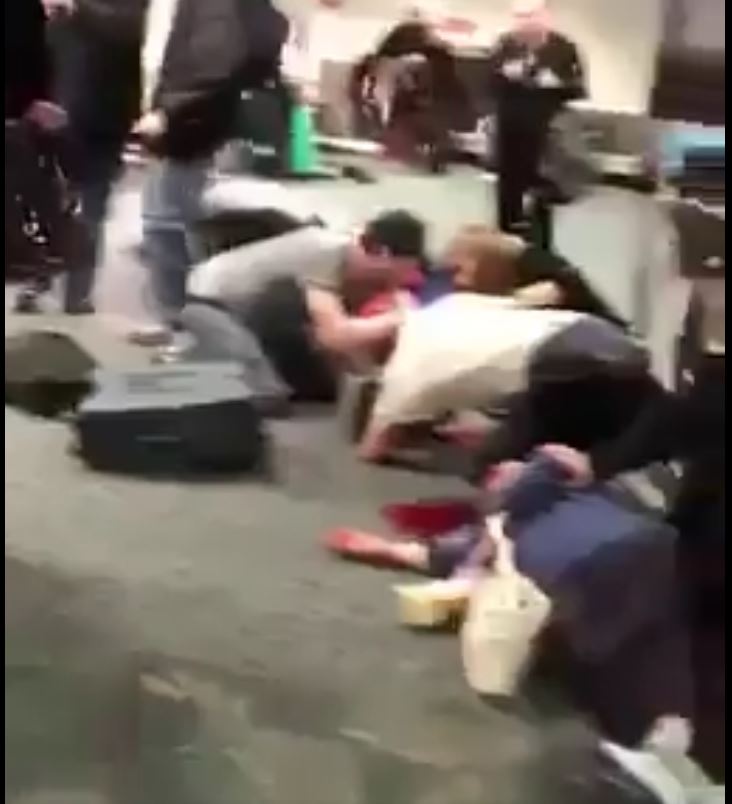 When I was watching this video the second or third time and thinking what to do and how to help those injured, something struck me like a sledgehammer on the chest: I would probably have to do so without any tools whatsoever, and that means nothing at all in the way of a half assed trauma kit. No gauze, no hemostatic agents, no tourniquets, no Israeli bandage and not even a frigging pen knife to cut sleeves or fashion field expedient bandages. At most, the best one could do would be to have somebody press over a wound with his/her hands as hard as they could and watch the wounded die.
Is it even possible a travel emergency kit that could be taken through the TSA and inside the plane with you? It is worth looking into it. For baseline purposes, let's say that we are looking into a kit that would fit in a Netbook/ iPad bag (1o x 8 x 1 inches) and a quart zip bag (7 x 7 7/16 x 0.5 inches.) Start giving ideas in the comment section, sizes of the items will help a lot.
And check what the TSA allows in carry-on luggage.