Stop demanding a Martial Law to stop Trump.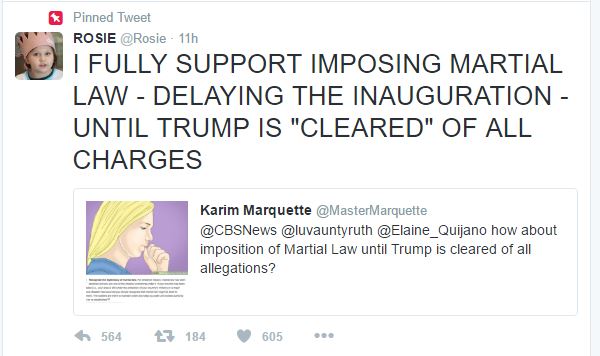 Do you, bunch of morons, know what invoking a Martial Law means?

So, you would not get to have a do over while Obama stays in power. Martial Law means that the Chairman of the Joint Chiefs of Staff would assume total control of the United States. That person would be USMC General Joseph Dunford: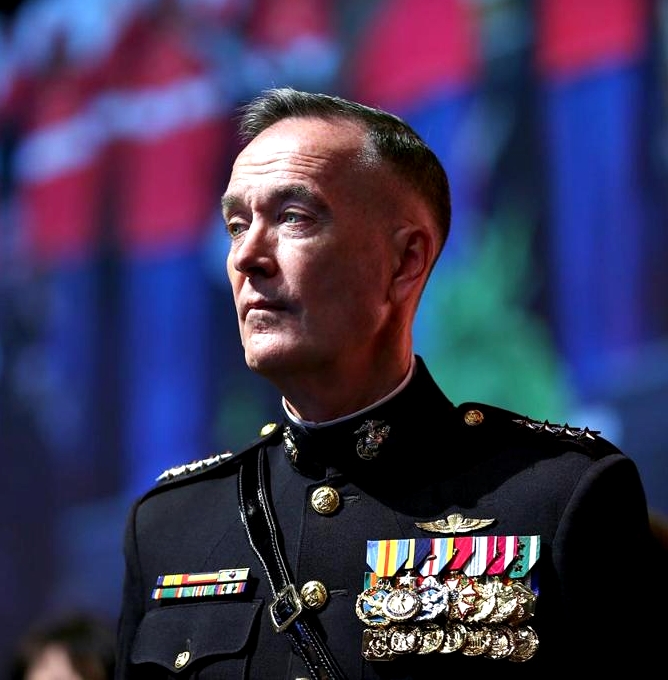 Got it now?