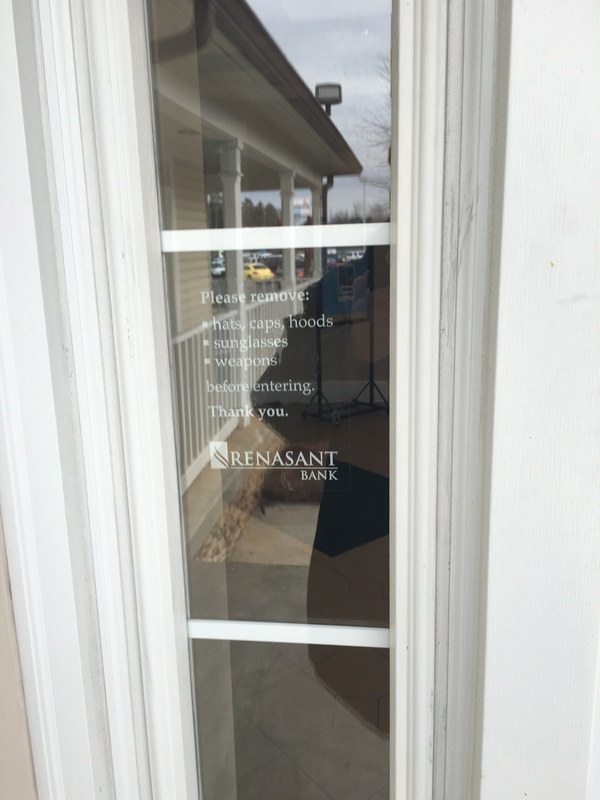 I remember reading about this new idea a couple of years ago when it made the News that South Florida branches of Bank of America instituted the No Hats/Caps, No Sunglasses policy. Pretty much everybody laughed at the policy and even though I go very little inside the banks, the few times I went in I was never asked to remove my cap.
Now this bank is upping the ante by adding guns and hoodies to the warning sign. I am sure criminals are going to stop and go "Oh damn, we can't go in! It is forbidden…shit, we better go."
And since Georgia GFZ signs do not really make it illegal for a legally permitted citizen to carry, I don't see why would anybody even pay attention to the darned thing. More than likely, a bunch of overpriced lawyers came up with this stupidity because they needed to demonstrate that the retainer paid to the firm is actually being used, but by now they should know it is useless and more than likely give the bank a bad name among those clients who are actually making voluntary deposits instead of a forcibly withdraw.
Let's face it, those signs have the same effect on stopping criminals as a "No soliciting" sign has on stopping Jehovah Witnesses from banging on your door on an early Saturday morning.
Reader Jeff A. sent me this last week, so apologies for the memory lapse and hat tip.