ATLANTIC BEACH, Fla. – An 8-year-old girl found a loaded gun on the side of the road this week in Atlantic Beach, her mother told News4Jax. The mom said she, her fiancee and her 8-year-old daughter were walking their dog, Teddy, along 11th Street and East Coast Drive when the girl told them she found a gun in the grass. They called police, who looked at the gun and found that it was loaded. The mom said her daughter was very proud of her discovery, especially after police told her that she might have saved a life."Thank God she didn't touch it and told us immediately," the woman wrote on Facebook. "Please be careful and keep our children safe."
Source: 8-year-old girl finds loaded gun on side of road, mom says
Damn! If there was a way to "bottle" what this little girl did into a teaching solution for other kids to repeat, I am sure we could implement it in every school. But according to what we hear from Moms Demand (They do it for the kids), Brady, VPC, CSGV, etc, no such program exists.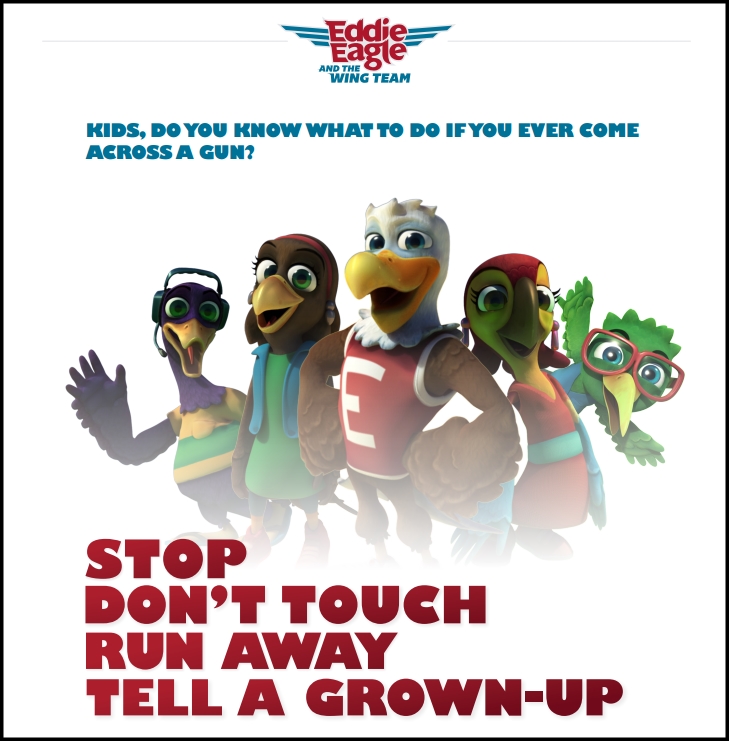 AN IMPORTANT MESSAGE FOR PARENTS The Eddie Eagle GunSafe® Program was created in 1988 by reading and curriculum specialists, teachers, law enforcement, psychologists and other professionals. The program continues to evolve through the years, but its mission remains the same: teach children what to do if they ever come across a gun.

If your child sees a gun, he/she should:

We encourage you to reinforce these ideas by repeating this message and discussing it with your child.

It is the parent's responsibility to ensure that guns are stored safely. NRA's longstanding rule of gun storage is: Store your guns so that they are inaccessible to any unauthorized users, especially children. NRA's Eddie Eagle Program brochure, "A Parents' Guide to Gun Safety," has more information on how parents can keep their children safe.

For more information about the program and additional resources, including a parents' guide to gun safety, visit eddieeagle.nra.org. For specific questions and inquiries, contact the Eddie Eagle Department at eddieeagle@nrahq.org or 1-800-231 0752
The Eddie Eagle Program: Hated by Gun Control since 1998.
They rather see Dead and Injured Kids than allow an NRA program be successful. 
PS: Gun identified as Magnum Research's Micro Desert Eagle (MSRP: $479).