Tom Walls from the Armed Squirrels Project, sent me a photo of the new survival rifle from Chiappa. He knows I've been looking for a decent survival/truck gun and he bumped into the Chiappa M6 Folding Shotgun/Rifle.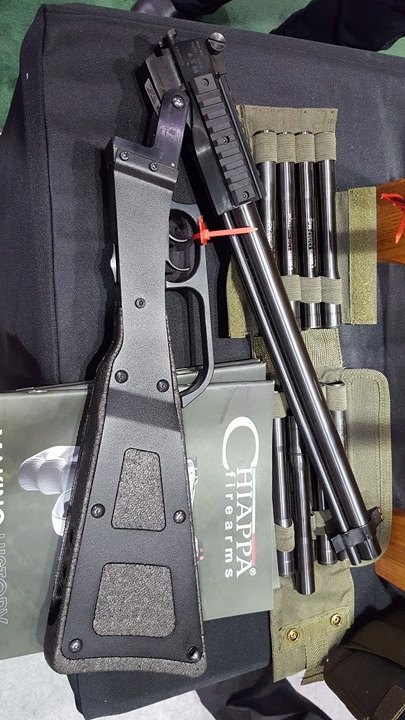 As he was kind enough to inform me, it is a combo shotgun/rifle in 2 flavors: 12 Gauge & .22LR or 20 Gauge & .22LR. the barrels you see behind are actually inserts for different pistol calibers to be used in the shotgun part. Price indicated at SHOT is is $680 ($729 at their website) for the gun alone or $887 for the gun and inserts.
I still do not see the advantage of a survival firearm in .22LR. Other than taking squirrels and rabbits, you are pretty much done with hunting game and forget about using it for self-defense as Truck Gun. However, instead of .22LR, you up that barrel to .38 Spcl/.357 Magnum and suddenly you are capable of taking bigger game and feed yourself and your family for longer periods of time.
And as for Truck Gun, two shots alone might not be the ideal presentation, but a full power, jacketed hollow point .357 Magnum and double ought buckshot are not precisely cotton candy and will definitely put the hurt on somebody doing bad things to good people.
At that price, I rather go with this as truck gun: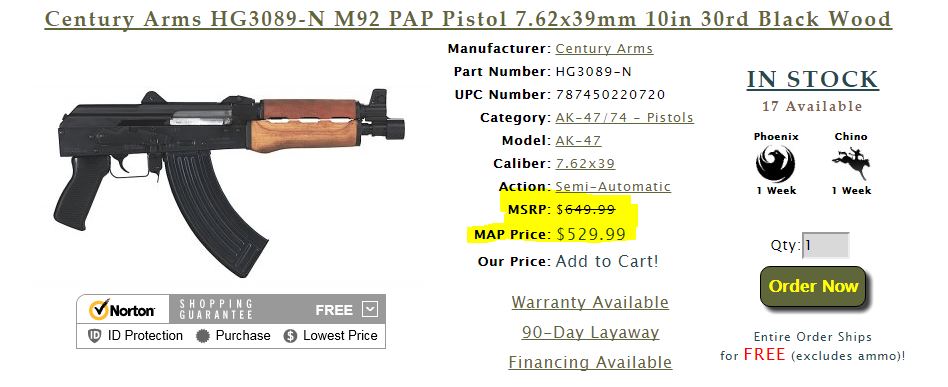 Instead of the 30 round mag, I'd go with 20 rounders for portability and ease of manipulation. Add a red dot and a good sling and you are set. And if I feel strong enough to be annoyed by the Feds, I'd apply for an SBR stamp and get me a folding stock for it.
So, I think I am going to give up on the specially made Truck Gun/Survival Gun thing. We seem to be repeating the same bicycle rifle design with cosmetic variations and not very much into common sense innovations.