The pistol & semi-auto version of the MP5. It gives me shivers of forbidden pleasure.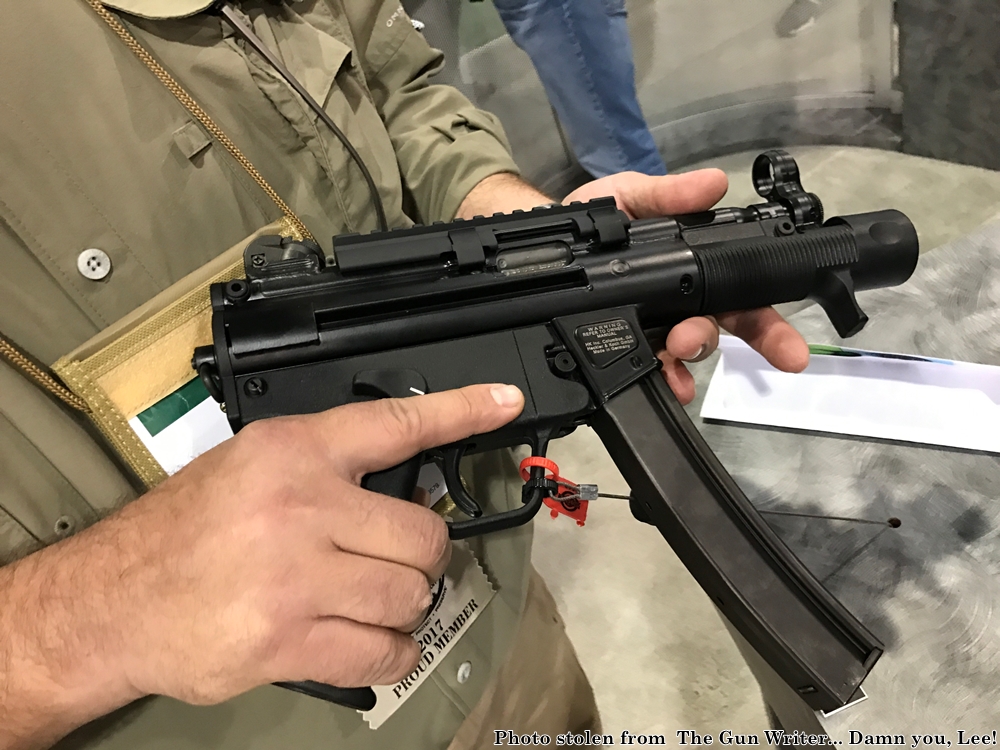 And I agree with Lee (The Gun Writer) Williams, they are going to sell thousands of these things. I always wanted an MP5 and if the finances allowed, I would buy this baby and apply for the $200 stamp to go SBR on this sucker.
I gotta buy a lotto ticket once in a while.